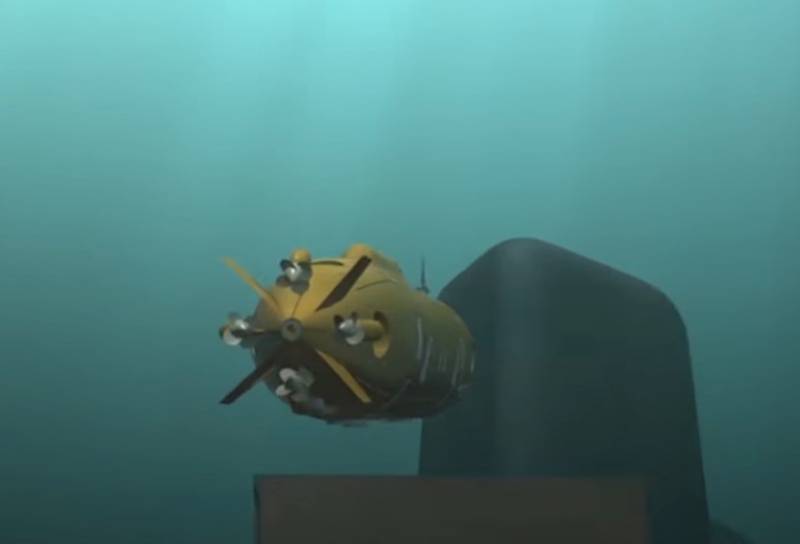 The tests of the K-329 Belgorod submarine, which is supposed to carry the Poseidon robotic nuclear systems, are nearing completion. This statement was made by the general director of the Sevmash enterprise Mikhail Budnichenko.
About it
сообщает
newspaper "Izvestia".
In parallel with this, a coastal base for underwater nuclear robots is being built in Russia. The construction of the base is planned to be completed in summer 2022. The created onshore infrastructure for storage and maintenance of new underwater equipment will allow it to last longer. It will include warehouses and workshops equipped with everything necessary.
The Russian Defense Ministry has not yet reported on the location of the submarines with the Poseidon maritime robotic systems on board.
Work on this new type of strategic weapons is progressing well. The crew of the submarine cruiser "Belgorod", which will be the first carrier of this
weapons
, is already mastering the control of a nuclear robot.
For the first time about the creation of "Poseidon" became known in 2015. Then the press reported the development by Russian engineers of an underwater nuclear torpedo designed to destroy strategic infrastructure of the enemy in the coastal zone. This robotic complex has an unlimited range. It aims at the target using the autopilot. According to experts, the size of the device allows it to accommodate a warhead, the power of which is higher than that of an intercontinental ballistic missile.