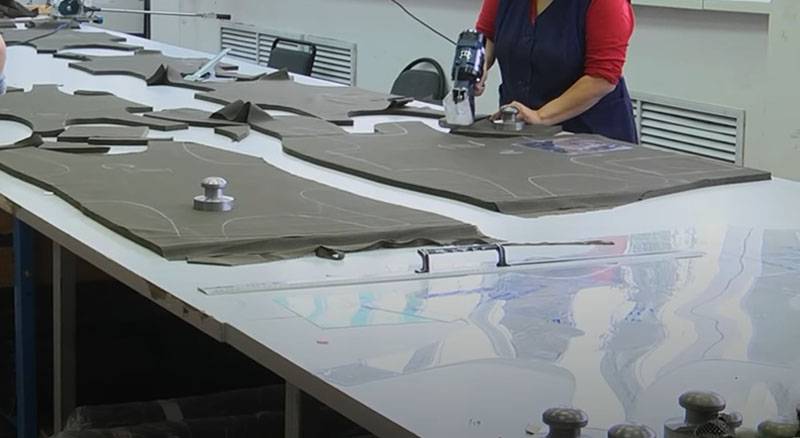 In Russia, a special super-lightweight and super-strong material has been developed. It is planned to make it the basis of promising means of protection against bullets and shrapnel for military personnel.
We are talking about the so-called ultramolecular polyethylene, the plates of which will become the basis of the body armor. The material is lighter not only than metal, but also Kevlar-based organoplastic used in the creation of American body armor. At least that's what they write in the departmental publication Krasnaya Zvezda.
It is indicated that the latest Russian material is able to withstand a direct hit of small arms ammunition
weapons
or a fragment moving at a speed of up to 670 m / s. This is significantly higher than the indicators of the mentioned American organoplastic (its limit is 480 m / s), as well as the Israeli material, designated as UD (up to 630 m / s).
The Russian supermolecular polyethylene is planned to be used in the creation of body armor, which will replace the set of military uniforms (equipment) "Ratnik".
According to the latest information, the new material is named "Super Thread". The first bulletproof vests, which are being tested, have already been produced on the basis of Supernity. Taking into account these tests, a conclusion will be made about the optimal thickness of the plates from the new version of polyethylene for various protection options.
It is especially emphasized that the new body armor can become the basis of protection for the marines, as the feature of the "Supernity" is also in the fact that the material is able to stay on the surface of the water.
With the active introduction of body armor based on such material, the load (by weight) on the fighters during combat (combat training) operations can be significantly reduced, which means the fighter saves energy, and therefore the ability to maintain combat effectiveness longer.