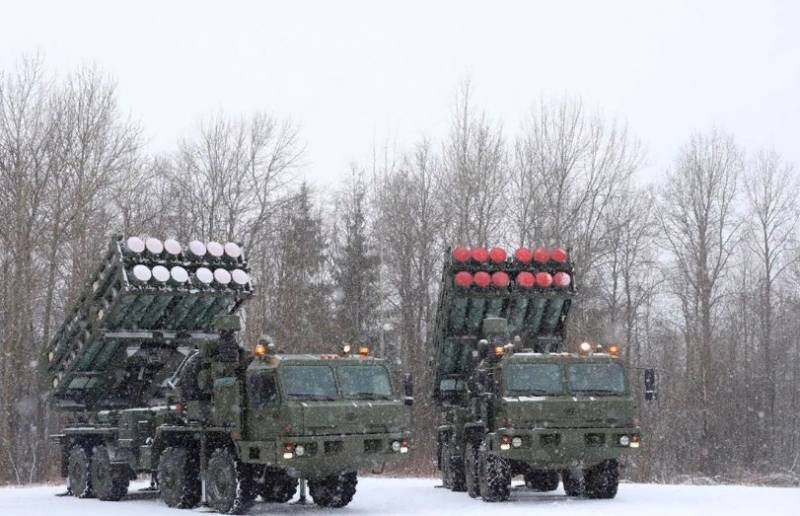 The press service of the Russian defense department spoke about what changes are expected by the Military Space Forces from the new year. The Russian Defense Ministry has revealed plans to re-equip the Aerospace Forces.
The agency informs about it
RIA News
.
It is planned for the first time to re-equip the air defense regiment with the latest anti-aircraft missile systems S-350 "Vityaz". In addition, the troops will receive two sets of S-400 "Triumph" air defense systems and 18 "Pantsir-S" complexes.
Last year, the Aerospace Forces received 24 regimental sets of S-400 and 24 Pantsir-S complexes. They entered the military units of the Sverdlovsk, Sakhalin and Samara regions. In addition, the first S-350 air defense system was sent to the ZRV training center located in the Leningrad region.
The Russian military argue that the introduction of the S-350 "Vityaz" systems into the armament of the Russian Aerospace Forces will make the fight of our air defense systems against the potential enemy's cruise missiles 2-2,5 times more effective. it
weapon
can strike at an altitude of 30 kilometers and at a distance of up to 120 thousand meters. The complexes are brought into a combat position from the march in just five minutes. The S-350 is equipped with medium and short-range missiles. The S-350 and S-400 complexes use medium-range missiles.