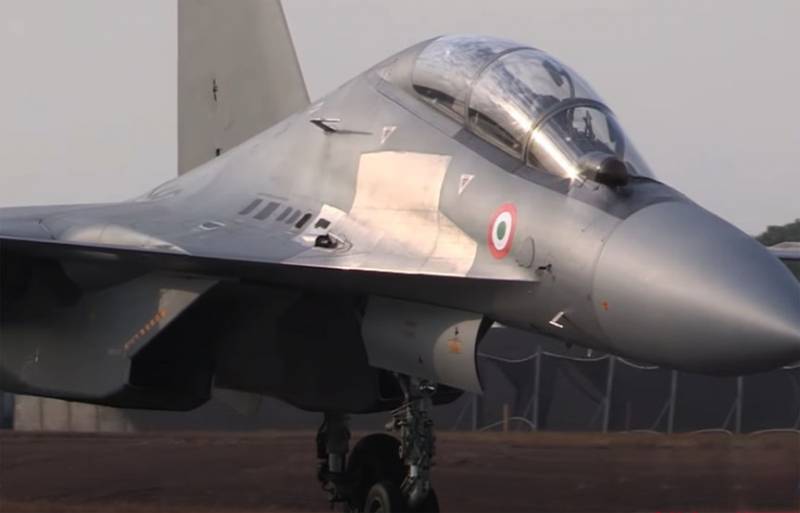 The Asian press reports on the features of the conducted Sino-Pakistani exercises of the Air Force and Navy. Columnist Aakriti Sharma writes that one of the main features was the imitation of Indian Air Force fighters.
From an article in EurasianTimes:
It became known that Chinese fighters J-10C and J-11B were used during joint exercises with Pakistan to simulate the Rafale and Su-30MKI fighters of the Indian Air Force.
In doing so, the author refers to unnamed Chinese experts.
The article points out that the Pakistani side involved the JF-17 fighter-bombers produced in Pakistan as part of a joint military-technical program with the PRC. Also, Pakistani pilots practiced maneuvers to intercept "conditional Indian Air Force aircraft" on Mirage III fighters. These are the first European fighters that at one time exceeded the speed of sound twice. Despite the fact that the Mirage III was developed back in the 1950s, their operation in the Pakistani Air Force continues.
Aakriti Sharma reports that for the first time in his
stories
aviation
The Chinese Navy was sent to joint exercises with a foreign state.
Meanwhile, the Chinese press has published factual confirmation of the material of the columnist Aakriti Sharma. Military aviation expert Fu Qianshao told the Global Times that the J-10C and J-11B "can be used as simulated Indian Air Force fighters for simulating aerial combat."
From the material:
Heavier than the Chinese J-10C, the Rafale has a higher thrust-to-weight ratio when it comes to equal weight of fuel and armament on the two fighters.
The advantage of a French-made fighter in missile armaments is also indicated.
The opinion was expressed that such aerial maneuvers "will continue to be carried out in order to assess the real capabilities of the Chinese Air Force (Navy) aircraft to counter the Indian Air Force fighters."