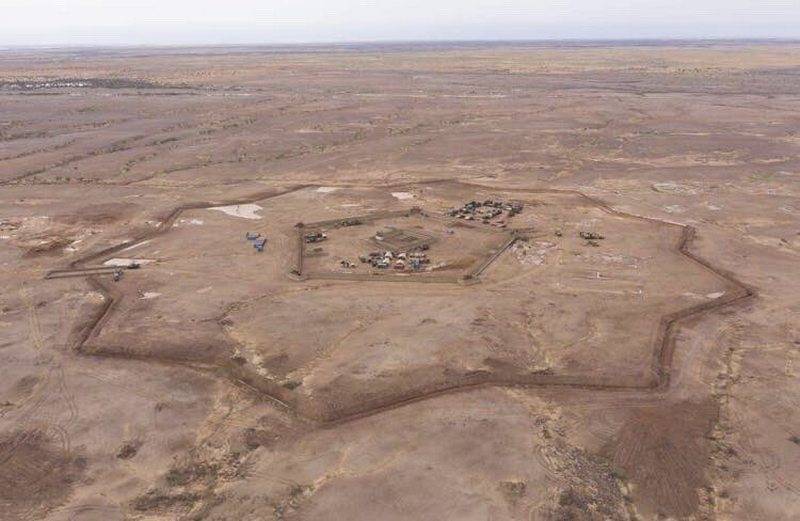 The French military has recently suffered a string of casualties in Mali, a Central African country that Paris uses as one of its bases for regional influence.
French troops are concentrated here in a number of fortified strongholds. As noted by the publication Defensionem, during the construction of fortifications, structures of fortresses of the 17th century are used. Aerial photographs of two military bases are cited as evidence.
The camps, built by the parachute engineering regiment, are designed to keep large territories under control. They are designed in the form of pentagons with redans - fortified protrusions towards the enemy. In addition, at least one of the strong points is surrounded by a moat. This design allows defenders to fire at the enemy from multiple directions, without allowing the attackers to take cover.
As indicated, it was first developed four centuries ago by the famous French military engineer Sebastien Le Prestre de Vauban. Then this fortification showed high efficiency, allowing it to withstand long sieges. Considering the lack of drones, mortars and mortars among the Malian rebels and jihadists,
tanks
и
aviation
, the storming of the 17th century fort will be too tough for them in modern conditions, the publication believes:
What better defense than the good old Vauban fortifications.
Base opérationnelle avancée temporaire vers Ménéka, style Vauban, réalisée en 2018 par le 17e régiment de Génie parachutiste (qui a signé son ouvrage en haut à droite)
En attendant (peut être un jour) une vue aérienne du camp en étoile de Labbézanga (le long du fleuve Niger) ... pic.twitter.com/DDCl06pdiR

- FdeStV (@Marsattaqueblog) August 19