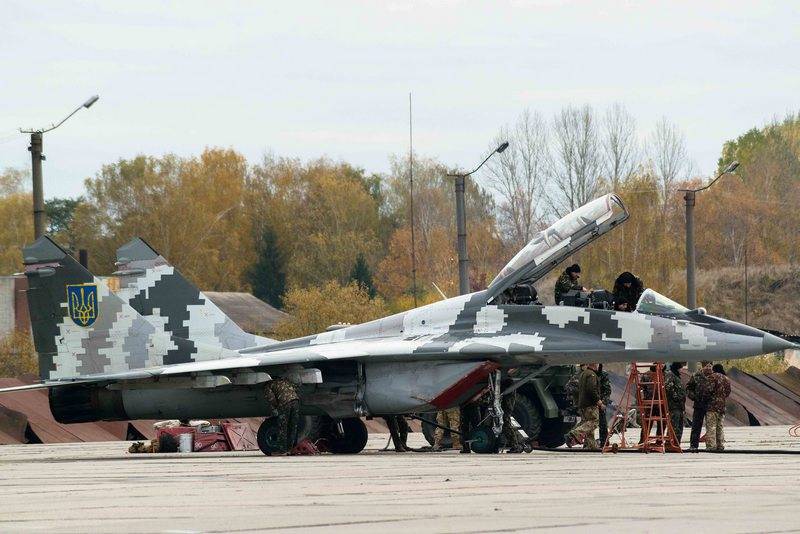 The Ukrainian edition of the Ukrainian Military Pages summed up the income and losses of the manned
aviation
equipment of the Ministry of Defense of Ukraine, as well as other law enforcement agencies for 2020. Data taken from open sources.
The publication notes that the Armed Forces of Ukraine have traditionally not received a single new aircraft or helicopter in a year, the replenishment took place at the expense of repaired and modernized equipment already in service. Only the Ministry of Internal Affairs of Ukraine received new helicopters, the department accepted the first H125 and H145 produced by Airbus Helicopters.
Thus, the department of Arsen Avakov (Ministry of Internal Affairs) received 2020 new Airbus H2 helicopters for the State Border Service in January 125, and 2020 new Airbus H2 helicopters for the National Police in October 145. In addition, the State Emergency Service (rescuers) received 2 repaired Airbus H225 helicopters during the year.
The Air Force and Army Aviation of the Ground Forces of the Armed Forces of Ukraine replenished over the year only with repaired and modernized aircraft and helicopters: at the beginning of the year, one modernized Su-27UB combat training fighter was delivered, four MiG-29 fighters during the year, one Su-24MR reconnaissance aircraft, one Su-25 attack aircraft, two L-39M1 trainer aircraft and four modernized Mi-8-MTV-1 helicopters.
In addition, Antonov extended the service life by 2 years for 9 An-24, An-26 (one crashed after repairs with cadets on board) and An-30. Nikolaev aircraft repair plant extended the service life of two Il-76MD.
In 2020, the Air Force lost 3 aircraft, one of them irrevocably. In April, during an emergency landing, the MiG-29 was damaged (restored and handed over to the Armed Forces in December), the An-26 was damaged in the parking lot after the landing gear was removed (there is no data on returning to service yet) and the An-26Sh, which was repaired in 2020 year and fell with cadets on board at the end of September 2020. (25 people died, the plane was completely destroyed).
In the future, the Air Force of the Armed Forces intends to re-equip by 2035 on a single multi-role fighter of Western production. In this capacity, Saab JAS-39E / F Gripen, F-16 Block 70/72 or others are offered.