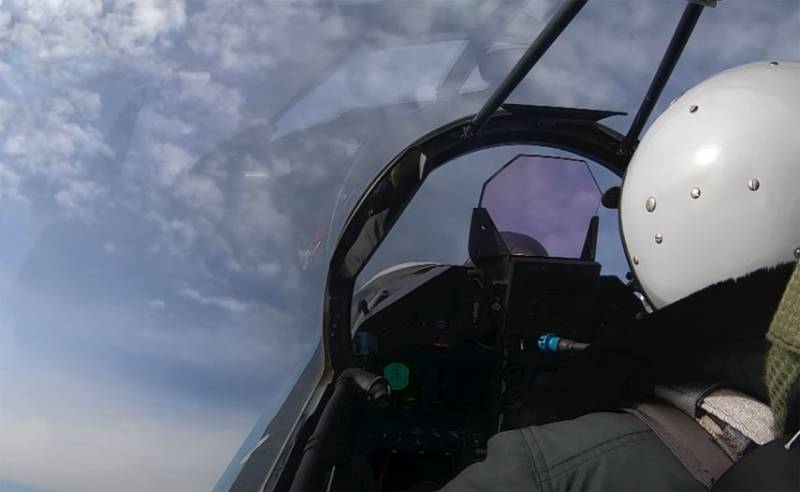 The columnist for the Polish edition of Defense24, Mateusz Zilonka, writes about the strengthening of the air force component of the Republic of Belarus in 2020. In particular, it is indicated that the Belarussian Air Force received a batch of Russian Su-30SM multipurpose fighters. At the same time, Zilonka calls these aircraft for the Air Force of the Republic of Belarus "Russian fighters with a French accent."
The Polish observer gives such a description, noting that "some of the Su-30SM planes delivered to Belarus received French components instead of Russian avionics components.
From the article:
For example, the Belarus version of the Russian 4 ++ generation fighters has an improved human-machine interface, designed and built by Thales.
It is an industrial group headquartered in France. It is engaged in the production of equipment and components for
aviation
, space and marine applications. In particular, the company is one of the world leaders in the production of electronic warfare systems and avionics, radar stations. This company is engaged in the assembly of onboard electronic equipment for the Eurofighter Typhoon fighters.
The Polish observer writes that the equipment installed on the Su-30 for RB was allegedly developed for the Rafale fighters, "but it is also used on the Su-30MKM of the Malaysian Air Force and the Su-30SM of the Kazakhstan Air Force.
The Polish Defense Ministry said earlier that Poland "needs to respond to the strengthening of the military potential of Belarus." At the same time, it is constantly mentioned about the allegedly existing danger for the Suwalki corridor.