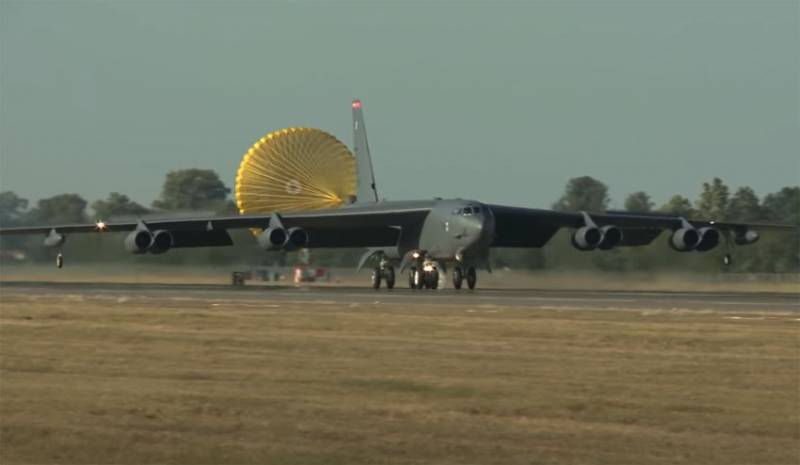 The American media publish materials with an attempt to analyze the more frequent flights of American strategic bombers in the Persian Gulf region. We will remind that earlier the United States carried out the transfer of its B-52 to this region.
Columnist Jacob Knutson writes that literally the day before, two US Air Force B-52 strategic bombers flew over the waters of the Persian Gulf, passing several tens of kilometers from Iran's air borders. This is the second such flight since the beginning of the month.
The American columnist for Axios writes that in this way the United States is carrying out a show of force against Iran.
Trump's tweet posted a few days ago is quoted:
Some friendly health advice to Iran: If even one American is killed, I will blame Iran. Think about it.
Meanwhile, the head of US Central Command, General Frank Mackenzie, declared that "B-52 flights are a defensive mission." General Mackenzie:
Our flights are a signal to deter Iran from attacking our facilities, as well as those of our allies in the Middle East. We are acting defensively. And we can at the same time respond to any aggression against our interests. We do not seek conflict.
The US logic, as always, is special. According to this logic, one may not strive for a conflict, but at the same time send one's strategic
Aviation
... It is interesting what the same General Mackenzie would say if the aircraft of another state were flying in the area of ​​New York or Washington, and the command of the country to which this aircraft belonged declared the defensive nature of the operation and did not want to provoke a conflict ...