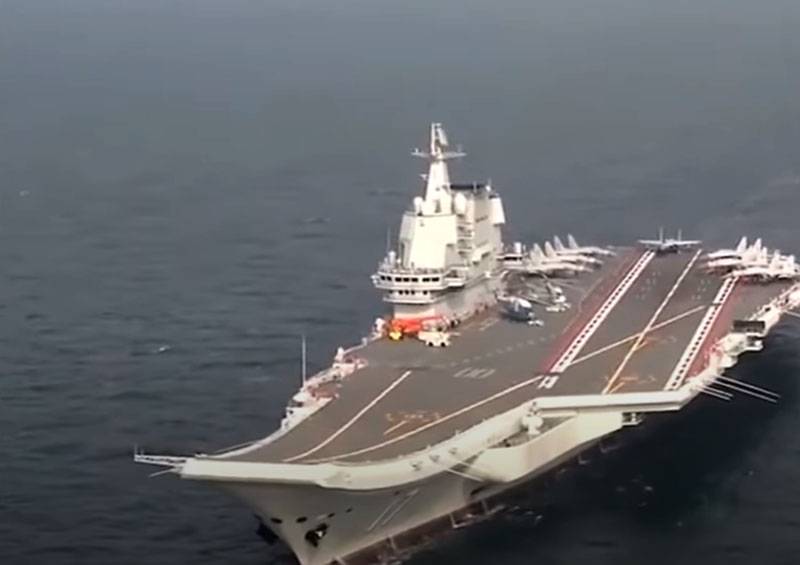 The Chinese press publishes information about the closure of part of the South China Sea until January 7. The water area is closed for civil shipping. This is due to the military maneuvers that are going to be carried out by the PLA Navy. At the same time, the Ministry of Defense of the PRC does not officially report on specific ships that will be involved in the exercises.
However, Chinese journalists have shed some light on this issue.
It is reported that the aircraft carrier Type 001A "Shandong" with a group of warships and auxiliary vessels will take part in the maneuvers. Recall that this is the first aircraft carrier built by China.
PLA Navy Captain Liu Wengshen:
The carrier strike group will conduct exercises in the South China Sea as part of the aircraft carrier Shandong's annual maneuvering schedule.
Earlier it was reported that not so long ago, "Shandong" took part in night maneuvers in the Bohai Bay (part of the Yellow Sea). The reports say that the maneuvers carried out indicate that the PLA Navy aircraft carrier is "fully ready to carry out combat missions at any time of the day."
During the training, flights of deck
aviation
and logistic support.
There were also reports that the aircraft-carrying warship, leaving the Bohai Bay, headed south and passed through the Taiwan Strait. In fact, this is confirmed by the fact that "Shandong" entered the waters of the South China Sea, where, as announced, maneuvers with the participation of the AUG will take place.
It is noteworthy that in the South China Sea there are also some US Navy ships, including the destroyer John McCain. Recently, his appearance south of Ho Chi Minh City with arguments from the command about "suppressing excessive Vietnamese ambitions" on one of the archipelagoes irritated Vietnam.
Now the destroyer John McCain is likely to oversee the exercises of the Chinese AUG led by the Shandong.