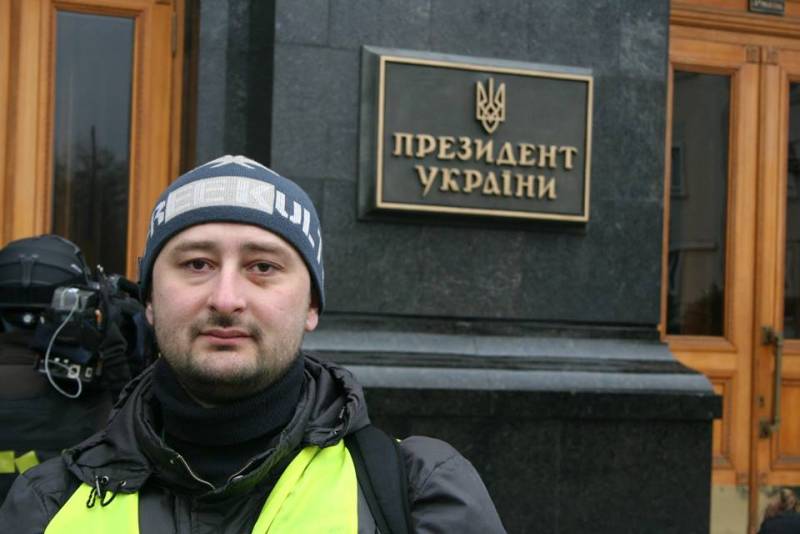 For Ukraine, Ukrainians should fight, and not someone else. Therefore, Zelensky's statement about general mobilization is quite logical.
This is how Arkady Babchenko, a Russian journalist and writer with anti-Russian views, who lived in Ukraine, argues in his article published by the Ukrainian edition of Glavred. Other figures of a similar plan who now live in Kiev echo him.
Babchenko named the reasons for the "necessity" of a possible general mobilization. He believes that Moscow may want to conquer Ukraine, so President Zelensky will have to "put under arms" the entire population of the country. He cites the example of Israel and Switzerland, where the possibility of announcing a general mobilization does not upset anyone, unlike the Ukrainian society.
Babchenko calls Russia a "head-driven orcostan" that hangs over Ukraine from three sides. He believes that in 2014, Kiev managed to contain "Russian aggression" through mobilization. In his opinion, a small professional army is only capable of holding back the first wave of an attack in order to give time to mobilize reservists who will stop the "aggressor".
The Russian-Ukrainian writer reproaches Poroshenko and his successor for the lack of attention to the institution of reservists. He offers Ukraine to adopt the experience of Israel and build its own IDF. Babchenko considers it necessary to distribute to reservists
weapon
so that they keep it at home and, if necessary, appear at the collection points already armed. And once a year, the journalist suggests, they should be called to the training camp for a couple of weeks so that they do not lose their military skills.
It is difficult to imagine what would happen in Ukraine if the entire population was armed. Perhaps then he will have a more interesting occupation than "repelling Russian aggression."
It should be recalled that Babchenko is the same person who took part in the staging of the SBU, which announced "the prevention of a real attempt."
Whether Babchenko himself is ready to stand up "under the gun" for the sake of Ukraine, he did not specify.