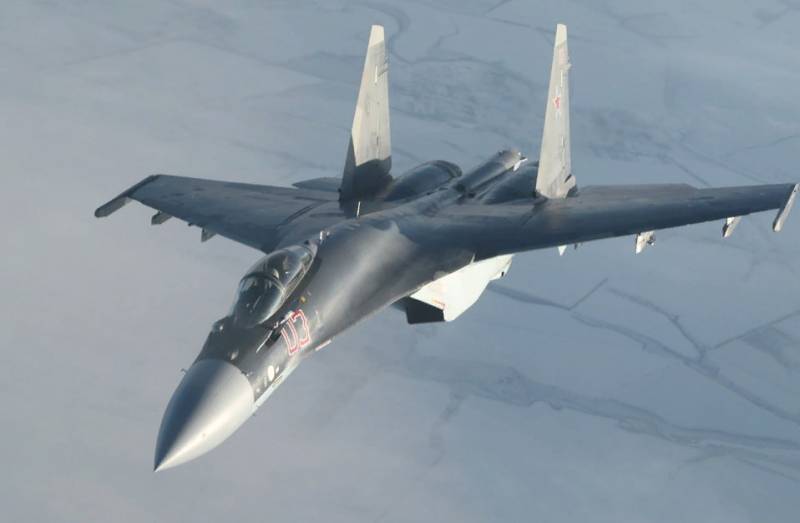 US pressure on importers
weapons
prevent the Russian Federation from selling military equipment abroad. Due to the threat of US sanctions, Indonesia may replace the new Su-35 from Russia with used fighters in one of the European countries.
Foreign publications write about this.
Instead of new Su-35 fighters, Indonesia is ready to purchase Eurofighter Typhoon aircraft that are being decommissioned in Austria. Although the Russian-Indonesian contract worth $ 1,14 billion for 11 cars was allegedly signed back in 2018, pressure from the United States led to the breakdown of this agreement.
Therefore, to strengthen its Air Force, the fleet of which consists of American F-16s and Russian Su-2014 and Su-27 purchased before 30, Indonesia is ready to place an unusual order. The reference goes to Indonesian Defense Minister Prabowo Subianto, who wrote a letter to his Austrian counterpart Claudia Tanner with a proposal to start negotiations on the purchase of all 15 Eurofighter Typhoons belonging to the Austrian Air Force.
The fact is that due to the high cost of operation and further modernization of these fighters in Austria in 2017, it was decided to abandon them during 2020-2023. At the same time, for Indonesia, the Eurofighter Typhoon is one of the options to receive fighters in the near future, without waiting for new aircraft to be manufactured.
It is interesting that Greece also took a similar step in acquiring used fighters, which announced its readiness to buy 18 Rafale fighters from France. Paris plans to remove 12 of them from service with its Air Force.
How much such a decision can correspond to the statements of the Indonesian command about the modernization of the air force is an open question.