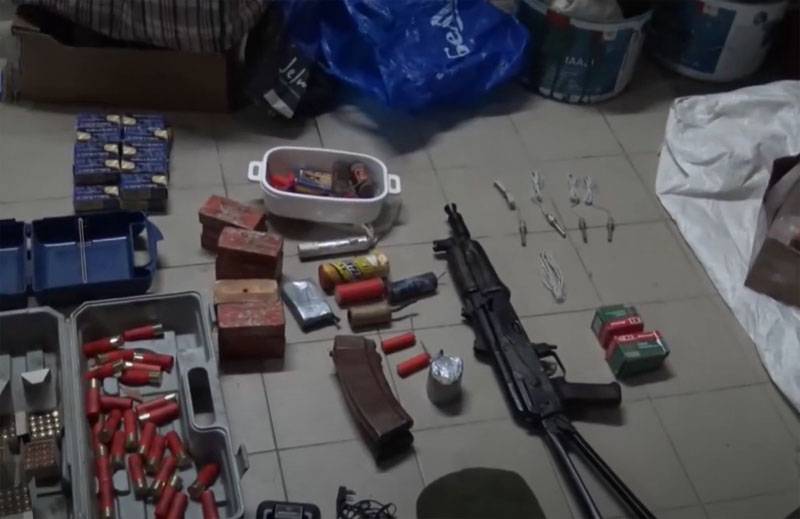 On the eve, President of Belarus Alexander Lukashenko, during a meeting with labor collectives, spoke about the arrest in Belarus of a criminal group that was planning to commit terrorist acts on New Year's and Christmas. According to the head of the Belarusian state, a whole arsenal of detainees was confiscated
weapons
... At the same time, Lukashenka noted that they "imported tons of weapons through Ukraine."
The statement of the Belarusian president was not ignored in Ukraine. In the border service of this country, Lukashenka's words about the tons of weapons imported into the Republic of Belarus through Ukrainian territory were called "fairy tales".
Representative of the State Border Service of Ukraine (State Border Guard Service) Andriy Demchenko:
Now we are seeing a decrease in the number of cases of weapons detection on the Belarusian border. And with statements about allegedly tons of weapons, they most likely want to divert the attention of the population from the internal situation. In my memory, Lukashenka has already made such statements three times. But there was no confirmation.
Demchenko said that 11 weapons were found on the border with Belarus in 48 months, moreover, traumatic ones.
Demchenko:
Ten weapons were brought to us from Belarus.
It should be noted that, according to Alexander Lukashenko, the criminal group planning the terrorist acts in the Republic of Belarus was detained as a result of a joint operation of the republican Ministry of Internal Affairs and the KGB.