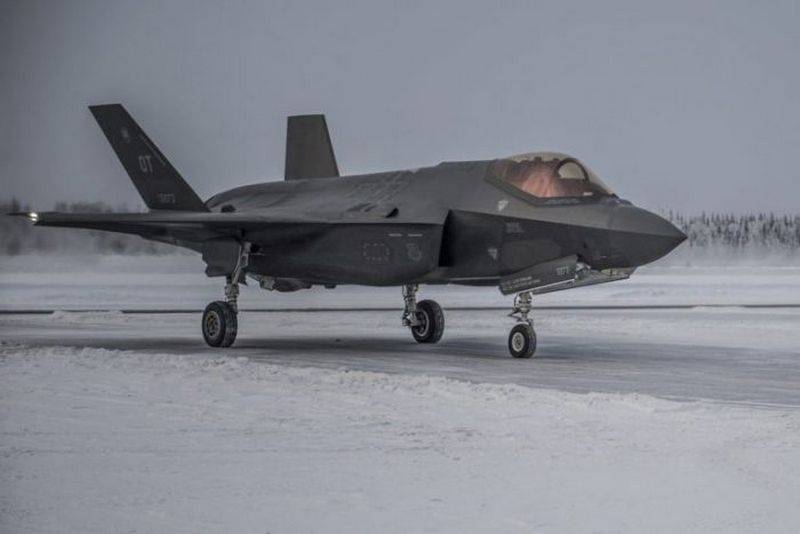 The US Air Force continues to build up its Arctic force by deploying fifth-generation F-35 fighters in Alaska. According to the press service of the Air Force, on December 16, five more fighters arrived at Eielson airbase.
To date, the number of fifth-generation F-35 fighters at the air base has reached 20 units. A total of 54 F-35 fighters are expected to be deployed, by the end of 2021, the 336th and 335th squadrons, based at Eielson airbase, should receive all aircraft. Thus, each squadron will have 27 fighters.
The last five planes arrived on Wednesday. The total number reached 20 35A Lightning II fighters. We continue to build up our roster. By the end of 2021, we will have all 54 fighters at the base
- said a spokesman for the airbase Kayleigh Dubois, adding that the next group of F-35s will arrive in Alaska in April 2021.
Eielson Air Force Base is located in Fairbanks. Currently, the base is armed with F-16 fighters, A-10 attack aircraft and KS-135 tankers, and the F-35 is being added to them. At Elmendorf-Richardson Air Force Base, home to the headquarters of the United States Armed Forces Command in Alaska (ALCOM), 40 fifth-generation F-22 Raptor fighters are deployed.
The airbase is located about 1200 km from the Russian border in the Far East. The Air Force command explains the deployment of the F-35 in Alaska by the strengthening of Russia's positions in the Arctic region and protection from "Russian bombers". In the absence of icebreakers in control of the Arctic territory, the United States relies on the superiority of its
aviation
in the air.