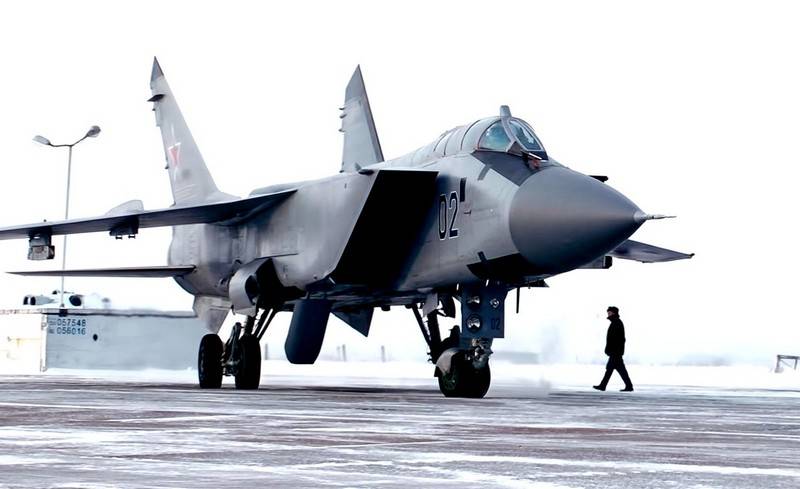 Marine
aviation
Pacific
fleet
(Pacific Fleet) replenished with another modernized fighter-interceptor MiG-31BM. This was reported by the press service of the Eastern Military District in the Pacific Fleet.
According to the report, the MiG-31BM high-altitude fighter-interceptor returned to the airfield of the naval aviation of the Troops and forces in northeastern Russia in Kamchatka after repairs and modernization. Upon returning to the home airfield, the aircraft covered a distance of more than 8 thousand kilometers.
This fighter-interceptor became the fourth aircraft to undergo a deep modernization to strengthen the naval aviation of the Kamchatka group of forces.
- added to the press service.
In the course of repair and modernization, the high-altitude fighter received the latest avionics and electronic systems, as well as improved tactical characteristics, which significantly increases its combat capabilities.
Earlier, the Pacific Fleet strengthened the aviation grouping in the Arctic zone, deploying high-altitude fighter-interceptors MiG-31BM of the naval aviation of the fleet at the Anadyr airfield. Aircraft crews have already taken up combat duty.
MiG-31 (NATO - Foxhound - foxhound) is an all-weather double supersonic fighter-interceptor of long-range radius. It is designed to intercept and destroy air targets in any altitude range, at any time of the day, in simple and difficult weather conditions. Without refueling, the aircraft is able to fly over distances of up to 3 thousand km. Its ceiling is 20,5 km. The average duration of a flight without refueling is 3,3 hours. A group of four interceptors is able to control the space, the length of which along the front is 800-900 km.