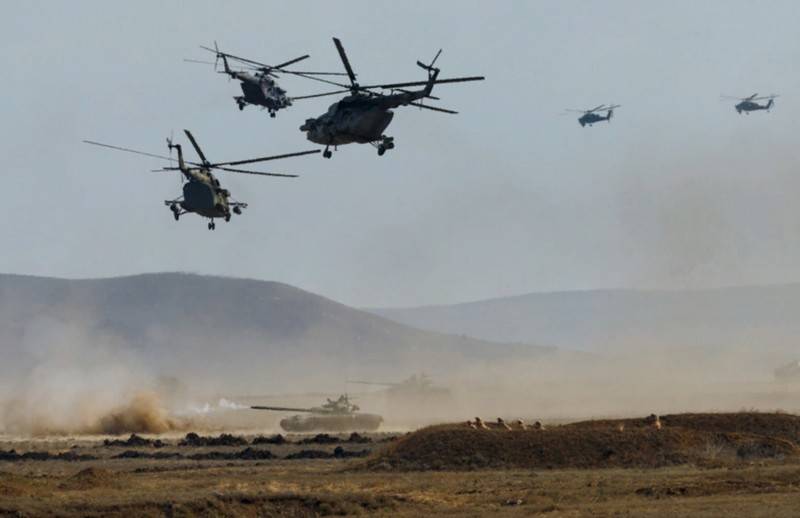 Russia continues its deliberate policy of militarizing the "temporarily occupied" Crimea, planning to significantly increase the number of its military and military equipment over the next five years. This was stated by the Ukrainian mission to the OSCE.
Ukrainian delegates complained to the OSCE about Russia, which literally "stuffed" Crimea
weapons
... The materials provided by Kiev to the OSCE say that 32,5 thousand Russian troops are currently deployed, up to 200
tanks
, more than 400 armored combat vehicles and more than 280 artillery systems of various calibers, including MLRS. According to Ukrainian data, over the next 5 years, the Russian group will grow by another 10 thousand servicemen, and the number of military equipment will grow by 1,5-2 times.
In addition, Russia has increased the number of aircraft and helicopters on the peninsula to 150 units, air defense systems to 120 units, and deployed 10 coastal missile systems. Crimea is covered from the sea by 67 warships and boats, including 6 ships equipped with sea-based cruise missiles and 7 attack submarines.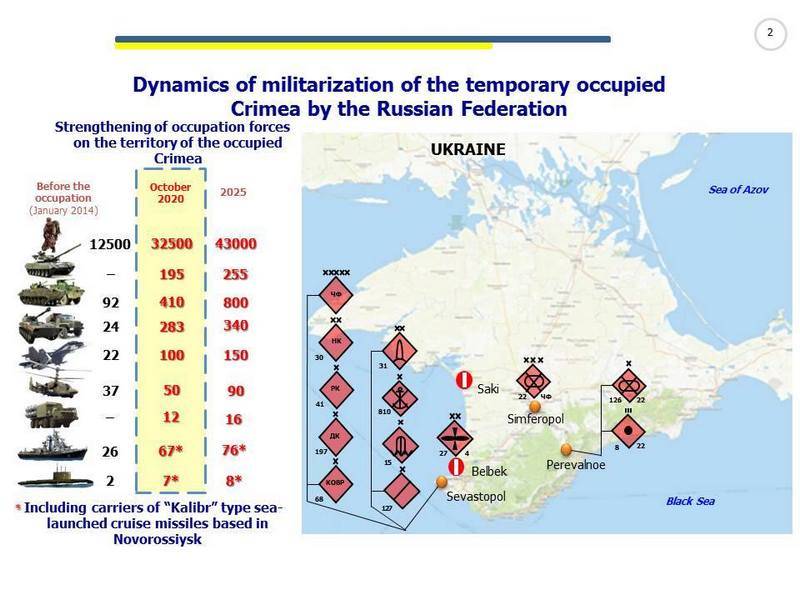 Also, in December 2019, Russia created the "943rd mobilization deployment center" on the territory of Crimea, on the basis of which, if necessary, 2 motorized rifle divisions can be deployed. According to information from Kiev, which was also brought to the OSCE, Moscow plans to reform the 22nd Army Corps into a full-fledged combined-arms army.
It is noted that since 2014, Russia has significantly strengthened the air component, increasing the number of aircraft by five times, and attack helicopters by 1,5 times.
The composition of the Black Sea
fleet
included 6 submarines, 3 frigates and 3 small missile ships that can carry sea-based cruise missiles of the "Caliber" type - missiles that can hit ground targets at a distance of up to 1500 km under normal load and 2600 km with a nuclear warhead
- said in a statement.
It is expected that 84 ships and combat boats will be included in the combat strength of the Black Sea Fleet, 61% of which will be new.