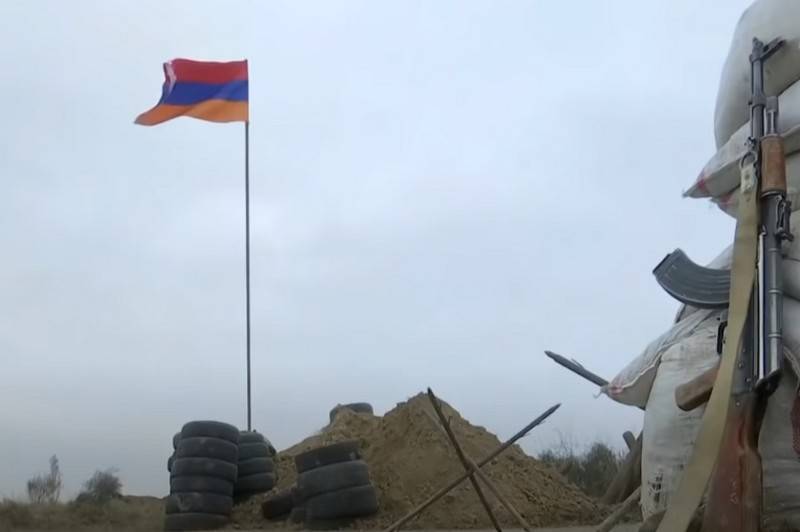 Russian peacekeepers arrived in the villages of Khtsaberd and In Takher in the Gadrut region of Karabakh, and the proceedings are underway. It is reported that it is not clear at the moment who controls the villages.
According to the available information, the shootout in the area of ​​the attacked Armenian villages in the Hadrut region has been stopped, and Russian peacekeepers arrived at the scene and began to investigate the situation. According to the head of the district administration Vahan Saadyan, there is no information yet under whose control the villages are now, since there is no connection with the Armenian military in the area.
The fire should already be stopped. There is now an investigation into who violated the ceasefire
- he said.
In turn, Azerbaijan accused Armenia of violating the ceasefire regime. As stated in Baku, the Azerbaijani military stopped attempts of provocation by the Armenian military in Nagorno-Karabakh. At the same time, Moscow demanded that the parties to the conflict observe a complete ceasefire. This was stated by a representative of the headquarters of the Russian peacekeeping forces.
Earlier, the Armenian Defense Ministry announced the start of a new offensive by the Azerbaijani army in Nagorno-Karabakh.
Meanwhile, a video appeared on the Internet earlier, showing an equipped post of Russian peacekeepers in Nagorno-Karabakh. The video was posted on its official YouTube channel by the Ministry of Defense.
The description of the video says that the observation posts are equipped with fortifications "Checkpoint" designed to protect military personnel from small arms
weapons
and fragments, as well as conducting circular observation of the surrounding area. Along the perimeter of the checkpoint, there are bulk gabions (container filled with something) of the type GNT-2 and GNT-3.
In addition, the infrastructure of the post includes two residential modules for personnel, a dining room module for cooking and eating, as well as a transport and technological module, which houses the units that provide the checkpoint with electricity. The checkpoint modules are equipped with all the necessary equipment for the comfortable accommodation of the military personnel who are in control of the ceasefire in Karabakh.