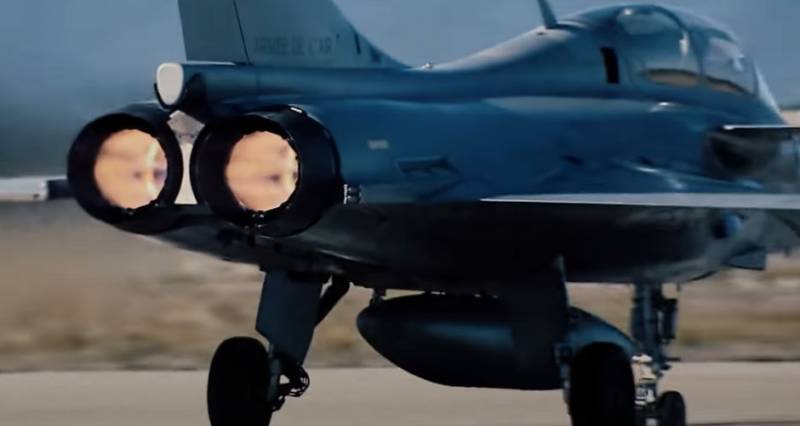 France is going to increase production of Rafale 4+ generation fighters. This is due to the intentions of the Indonesian Air Force to update its aircraft fleet with these particular combat vehicles.
The Indonesian government in recent months has not been able to decide which fighters it should buy for the needs of its air forces. So, in early spring 2020, the Indonesian press, with links to representatives of the defense department, began to publish materials that the official Jakarta was going to contract a batch of Russian Su-35s, but then decided to postpone.
At the same time, Bloomberg news agency, citing sources in the US White House administration, reported that Indonesia allegedly refused to purchase Russian Su-35 fighters.
There were claims that American pressure was the main reason for the decision not to rush things. We are talking about the CAATSA sanctions package, which Washington frightens all countries that cooperate with Russia in military-technical terms. Indonesia is no exception.
However, a few months later, Jakarta again announced that they were ready to discuss the possibility of concluding a deal for the supply of Su-35. But at the same time, statements were made that "part of the contract can be paid for with palm oil". Then these statements caused a significant resonance in Russia.
Now new reports from Indonesia. After a statement by Washington officials that sanctions "can be expected by countries purchasing rusty Russian
weapon
"(This is a quote from the Assistant Secretary of State for Political-Military Affairs Clark Cooper), in Jakarta they played back again. Now, press reports citing senior officials say Indonesia is "ready to buy French Rafale." In France, according to the Western press, they immediately responded, declaring their readiness to expand production.
At the same time, the following is interesting: the journalists asked the manufacturer Rafale: can a potential deal be paid for with palm oil? Representatives of the French company could not answer this question, expressing obvious bewilderment and thinking it was a joke. It turns out that the very possibility of payment by Indonesia for a possible order for fighters with palm oil by France is definitely not being considered. True, there is no talk of the contract itself as such.