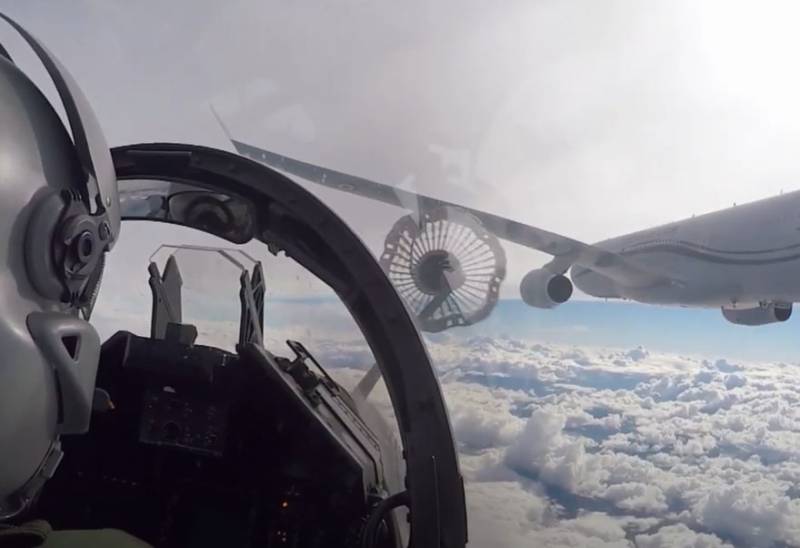 India is commenting on the statements of the Indian Ministry of Defense about its readiness to purchase six Airbus A330 MRTT tanker aircraft from France. The Indian military department replies that such a purchase "will allow the modernization of the fleet of a special
aviation
Indian Air Force ".
Such statements and plans are criticized by Indian military experts. In particular, it is indicated that with such plans the Ministry of Defense of the country actually confirms the problem that has arisen, which the experts spoke about initially. The problem is that the Rafale fighters previously purchased from France cannot be effectively refueled. With the re-equipment of the Il-78 for refueling in the air of the French "Raphael" suddenly there were problems.
As noted, now in India, the IL-78 is used with the Israeli system for pumping aviation fuel.
Of the complaints expressed:
When the Rafale contract was signed, why didn't you initially contract suitable aircraft refuelers or develop a new system for Russian-made refuelers? Now the Ministry of Defense is talking about "emerging plans" for the purchase of Airbus A330. Have you ever thought of such a need before? First bought Rafale, now they don't know how to refuel.
Opponents of the incumbent government believe that it may again be about a corrupt deal, or about strange negligence, when contracts are not properly thought out.
Senior Fellow at the Institute for Peace and Conflict Research in New Delhi Abhijit Ayer Mitra:
I believe that the acquisition of six French tankers will be a waste of money.
It is noted that in this case, India will have to fork out additionally for the maintenance of this equipment, as well as for the retraining of pilots and technicians.
Iyer Mitra:
And that's how we often do it. First we order, then we think. One gets the impression that these people do not understand anything about economics. They plan some costs, and as a result they get much more. If the Il-78 with re-equipment will cost 80 million dollars, then Airbus will cost 200 million.
It is also added that, according to the same logic, if the Indian Air Force suddenly decides to buy American-made fighters (and there are such plans), then it would "dream" to order American tankers.