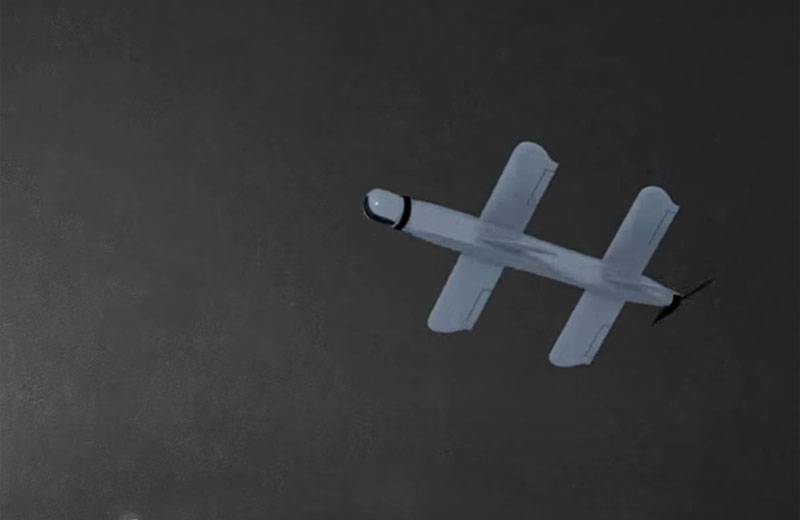 Russia is expanding the capabilities of its unmanned
aviation
... The information that the newest attack drones created by the Kalashnikov concern have been tested in the Syrian Arab Republic has been confirmed.
The exact format in which the UAVs were used is indirectly indicated by the fact that we are talking about drones, which are usually called "kamikaze". These are "Lancet" and "CUB-UAV", which can be controlled remotely and, when a specific target is detected, attack it from the air. In this case, the payload (warhead) of the aforementioned "KUB-UAV" and "Lancet-3" is 3 kg - a sufficient charge to destroy various types of enemy equipment, including, for example, MLRS or armored vehicles.
Rostec notes that kamikaze drones are capable of speeds up to 130 km / h. Earlier it was reported a maximum speed of 110 km / h. In this case, the target is hit, even if the enemy attempted to disguise it.
The developer notes that the Lancet-3 UAV has a television guidance channel, and determines the coordinates of the target without the help of satellite navigation, which makes its use actual in the event of an attempt by the enemy to jam the satellite navigation signal.
The targets of the same "Lancet" can be both ground and surface.
"Lancet-3" resembles ammunition with a double X-shaped tail and propeller. This plumage allows for maneuvering.
Recall that some time ago in Syria, the Russian Aerospace Forces launched a series of attacks on clusters of militants and their infrastructure in the province of Idlib. It can be assumed that the drones mentioned were used together with combat aircraft.
A video of the concern from 2019, which demonstrates the results of using this kind of drones during tests: