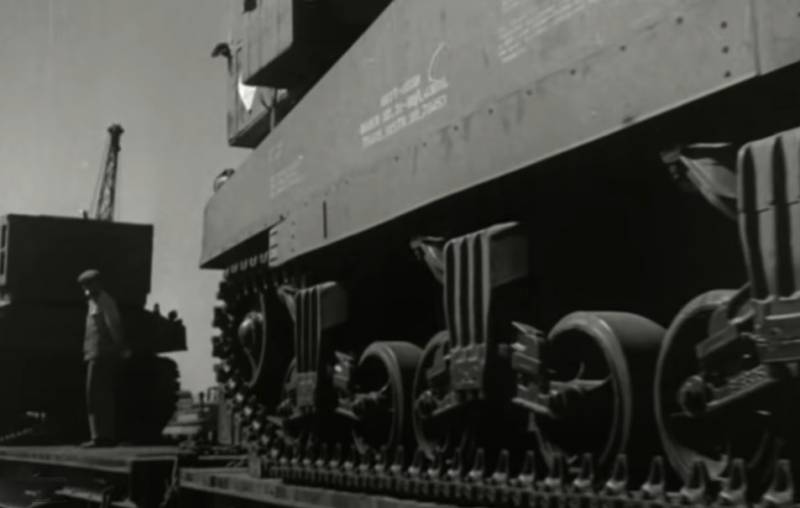 One of the themes about the Great Patriotic War, which has managed to acquire a large number of various myths, is the theme of Lend-Lease. These are supplies
weapons
, uniforms, ammunition, food and equipment in the USSR along the so-called allied line of the anti-Hitler coalition.
It is worth noting that the myth-making around Lend-Lease goes in several directions. Often these directions are opposite to each other. It happens to hear statements that it was Lend-Lease that became "the main factor in the defeat of the Hitlerite army by Soviet troops on the Eastern Front." There are other myths as well. For example, the exact opposite - "Lend-Lease did not play any role at all in the struggle of the Soviet Union against Nazi Germany."
As always, the truth is somewhere in between.
On the YouTube channel "Ears are waving a donkey", they tell important details about Lend-Lease, which many in our country (and not only in ours) simply do not know about. Political scientist Oleg Matveychev talks about the fact that there is no need to think that lend-lease is aid that was sent exclusively to the USSR. If we talk about aid from overseas, then about 70% of it fell within the framework of the same Lend-Lease in the UK. No more than a quarter of the total volume of American Lend-Lease came to the USSR. However, it is still impossible to say that this is a "drop in the ocean".
Oleg Matveychev's story tells about what routes the aid went to the Soviet Union, what was the volume of this aid, what would have happened if there was no Lend-Lease. The video presents both facts and main myths about aid in the form of Lend-Lease during the war years.