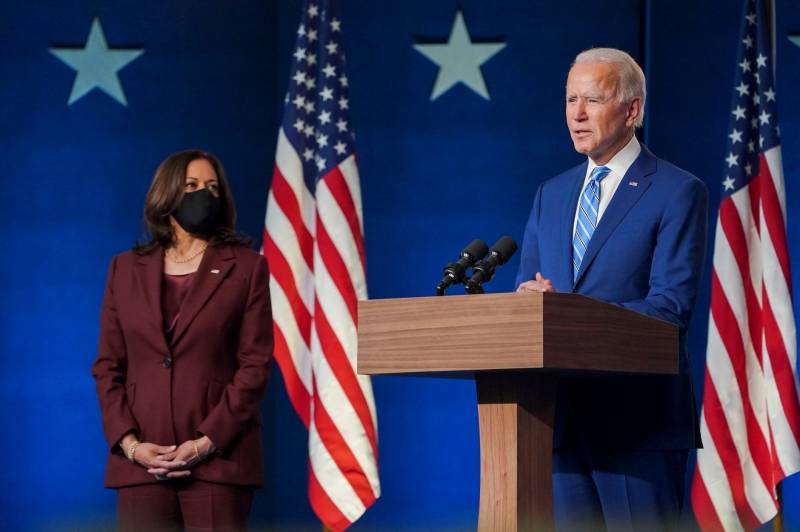 Without officially taking office as president, and without even waiting for the announcement of the final election results, Joe Biden has already scheduled meetings in December, in fact, in the presidential rank. In particular, we are talking about meetings (most of them in video format) "with representatives of the US allies."
According to Biden himself, which he spoke to NYT reporters, he intends to "seize opportunities to regain understanding with allies." According to him, recent years have shown that many allies "have ceased to trust the United States," and therefore he intends to correct the situation.
According to Biden, one of the measures that he intends to implement since the beginning of his presidency will be a measure to return the United States to the so-called nuclear deal with Iran. This statement caused particular tension among Israel, which at one time reacted with enthusiasm to Trump's actions to unilaterally withdraw from the same deal.
Biden:
We had an agreement that allowed us to control Tehran's nuclear development. Now we have no such agreement. This is bad for regional stability.
At the same time, Biden added that he intends to "transform" the deal with Iran by adding a clause on the missile program.
Joe Biden:
Otherwise, your nuclear
weapon
others will begin to develop. For example, Turkey, Saudi Arabia, Egypt.
In an interview, Biden said that at least one of Trump's actions will not be canceled. We are talking about 25% duties on a number of Chinese goods.
US presidential candidate:
This will reduce the risks in trade, where China uses unfair practices.