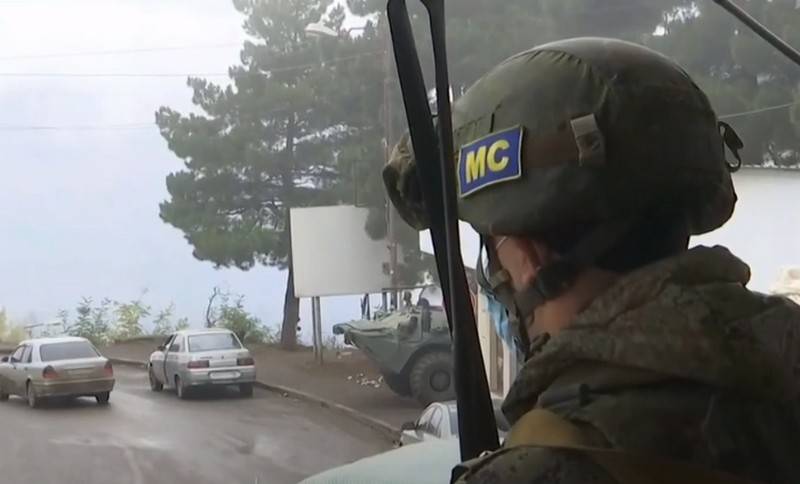 Peacekeeping units will appear in each military district from next year, 2021. Reported by
"News"
with reference to the military department.
The Russian Ministry of Defense has decided to create peacekeeping units in each military district starting next year. By the end of 2020, a new organizational structure and its number will be approved, general parameters have already been determined, and technical details are being worked out. Currently, the Russian Armed Forces have peacekeeping units of constant readiness, which include the 15th separate motorized rifle brigade of the Ground Forces (peacekeeping) and the 31st separate airborne assault brigade of the Airborne Forces, two battalions of the military police of the Southern Military District and a special medical detachment of the Burdenko hospital ...
According to the plans of the military department, in all four military districts, plus the Northern Fleet, which also receives the status of a military district in 2021, one motorized rifle battalion will be trained in peacekeeping activities.
aviation
squadron, engineer company and medical squad. Also, one battalion of marines from the Western, Eastern and Southern military districts and an airborne assault battalion of the Northern
fleet
.
All peacekeeping units will receive additional training for special tasks. As part of this training, peacekeepers will be taught the English language, international humanitarian law, and much more that peacekeepers face. At the same time, the new peacekeeping units will retain their combat functions and weapons.
Experts note that Russian peacekeepers in conflict zones can be deployed much faster than peacekeepers from the UN contingent.