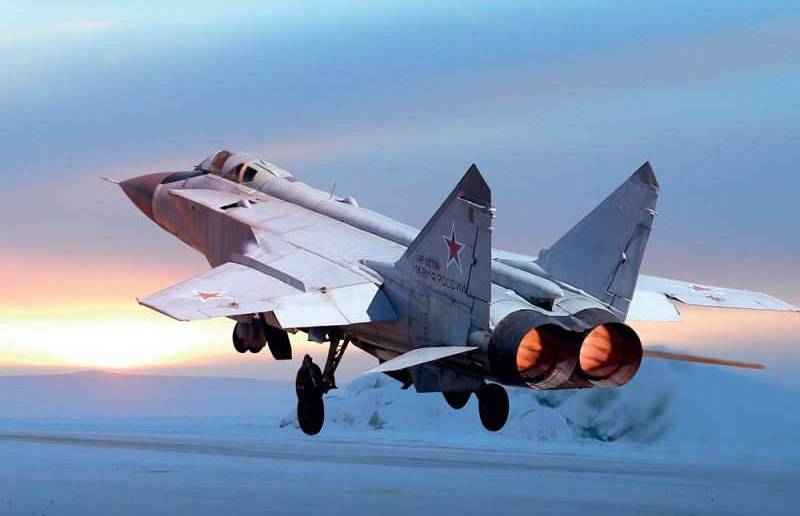 Russian high-altitude fighter-interceptors MiG-31BM marine
aviation
The Pacific Fleet took up combat duty on air defense at the Anadyr airfield - closer to the US borders.
The Pacific Fleet has strengthened the aviation grouping in the Arctic zone by deploying high-altitude fighter-interceptors MiG-31BM naval aviation at the Anadyr airfield
fleet
... Aircraft crews have already taken up combat duty.
Currently, the aviation unit is working out the issues of interaction with ground-based air defense systems when performing tasks as intended.
- said in a statement.
It is specified that in order to accommodate the crews of the MiG-31BM fighters, at the airfield, work has been completed on the improvement of the premises intended for the accommodation, rest and nutrition of personnel when they are on round-the-clock combat duty for air defense.
Note that last year the Ministry of Defense announced plans to make all Arctic airfields all-season. Earlier, in 2016, it was announced about strengthening the air defense of the Arctic and the return to this region of the high-altitude interceptors MiG-31 and MiG-31BM as elements of air defense. According to the plans of the military department, the MiG-31 will serve in the North until a new high-altitude interceptor appears, which will replace the "thirty-first".