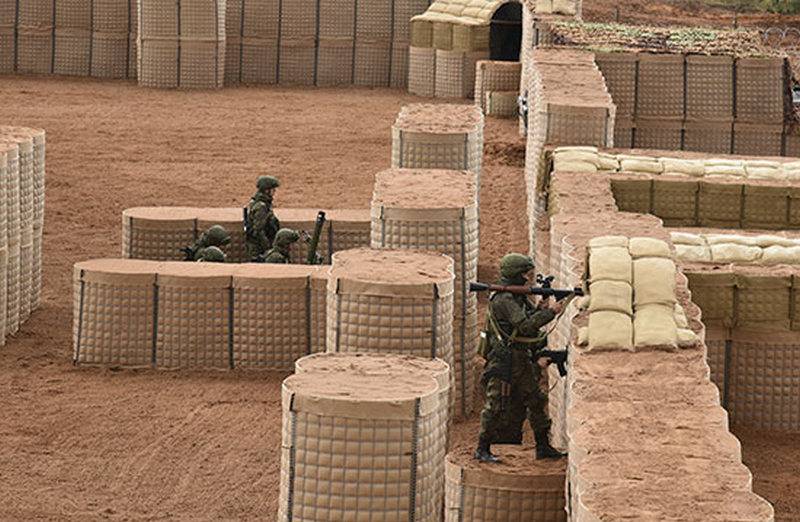 An example of gabion fortifications of the RF Armed Forces
Russian peacekeepers are gradually settling on a new site for themselves, guaranteeing security in Nagorno-Karabakh recently. After the columns of military equipment, on which the military of the RF Armed Forces arrived in the region, equipment began to flow here for the positions they occupied.
The first photo and video materials from Karabakh provoked criticism about the arrangement of the Russian positions. The soldiers were actually in areas open for shooting, in a number of cases the vehicles were "hindered" by tires and improvised brickwork. However, the situation is beginning to change.
The military department showed footage of the construction of fortifications by peacekeepers. The Russian military fortifies deployment sites, checkpoints and observation posts using bulk gabion structures. The RF Armed Forces already have extensive experience in installing them. In particular, after attempts to inflict damage from the air at the Khmeimim airbase in Syria, the military
aviation
were urgently fortified by defensive structures of this type.
"Gabion" translated from French means "large cage". It is created from a wrapped frame, which, after installation, is filled with free-flowing material, such as sand, creating an effective protection against bullets and fragments.
A full-fledged checkpoint with this type of fortification is being deployed in the Shushi region.