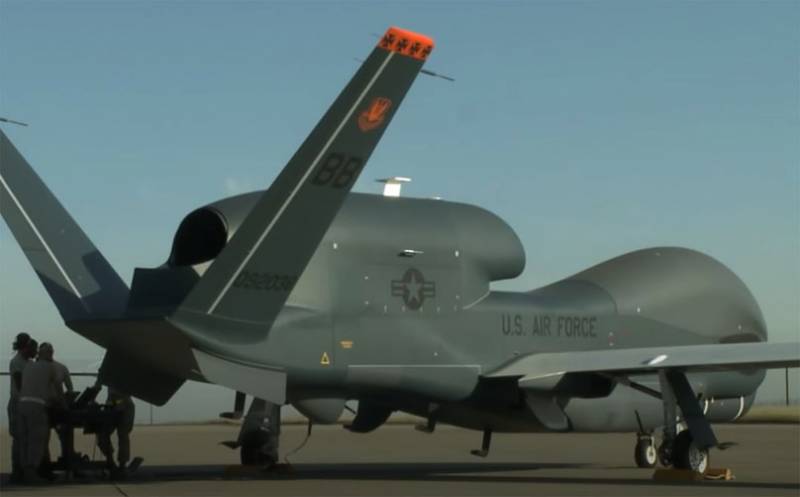 The United States decided to invest significantly in financial terms in the development of its unmanned
aviation
... In particular, it is indicated that it is planned to spend $ 4 billion only on the modernization of the RQ-4,5 Global Hawk UAV.
In particular, it is indicated that strategic unmanned reconnaissance aircraft will be equipped with new tracking systems, which should receive a "picture" in high resolution. This will allow monitoring objects from a high altitude in virtually any weather with maximum accuracy and detail of photos and videos.
At the same time, there is a problem with data transmission channels. The existing Global Hawk communication channels with the information receiving and processing center are said to have insufficient capacity to transmit ultra-high resolution data in a short time. This, as noted in the Pentagon, is unacceptable, which means that the equipment will also be modernized, allowing the transmission of information from a reconnaissance drone in real time.
It was noted that so far the standard capacity of the satellite channel is up to 50 Mbit / s. It is planned to at least double this indicator and at the same time increase the sensitivity of the equipment so that it allows monitoring from a distance of up to 200 km (while the coordinates of ground objects RQ-4 Global Hawk is capable of determining with a minimum error from a distance of up to 100-120 km).
News
on the modernization of American strategic drones inspired the Ukrainian command. So, in Ukraine, it is stated that the upgraded RQ-4 Global Hawk "will allow you to get more important data during exploration in the Donbass." In other words, Ukraine continues to rely not on its own capabilities, but on American weapons of a different nature, including drones.