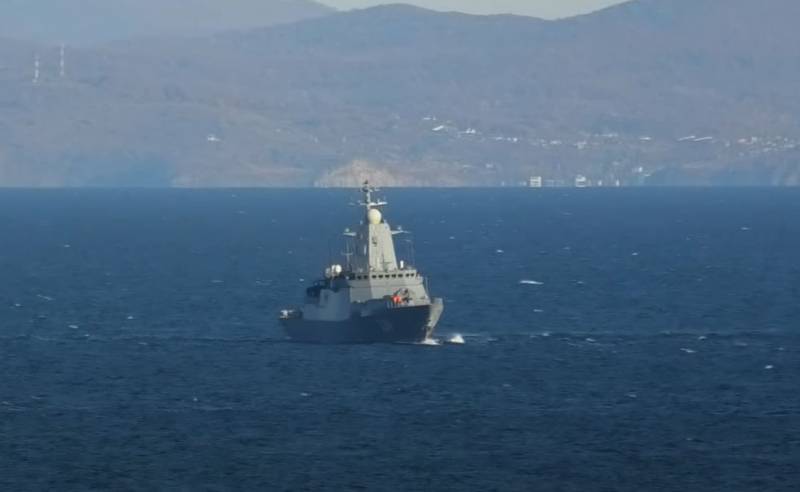 New corvette of the Pacific
fleet
For the first time, Aldar Tsydenzhapov launched a cruise missile of the Uranus complex. The shooting took place in the Gulf of Peter the Great in the Far East.
This information was provided today by the press service of the Pacific Fleet of the Russian Navy.
The launch of the Uranus rocket is part of the test program of the newest Russian corvette. "Aldar Tsydenzhapov" conducted a series of shooting in the Sea of ​​Japan. In particular, they fired from the A-190 artillery installation, the caliber of which is 100 mm, firing at the naval ship's shield.
The press service of the Pacific Fleet also named the target engagement distance with the Uran missile system from the Aldar Tsydenzhapov corvette:
The cruise missile successfully hit a surface target at a distance of about 40 km from the warship at the set time.
About 10 more warships and vessels of the Pacific Fleet were involved to ensure safety at the site of the shooting and recording the test results. In addition, we decided to connect
Aviation
Navy.
The corvette "Hero of the Russian Federation Aldar Tsydenzhapov" was laid down at the Amur shipyard in 2015. Since the summer of 2020, the battleship has been undergoing a series of tests.