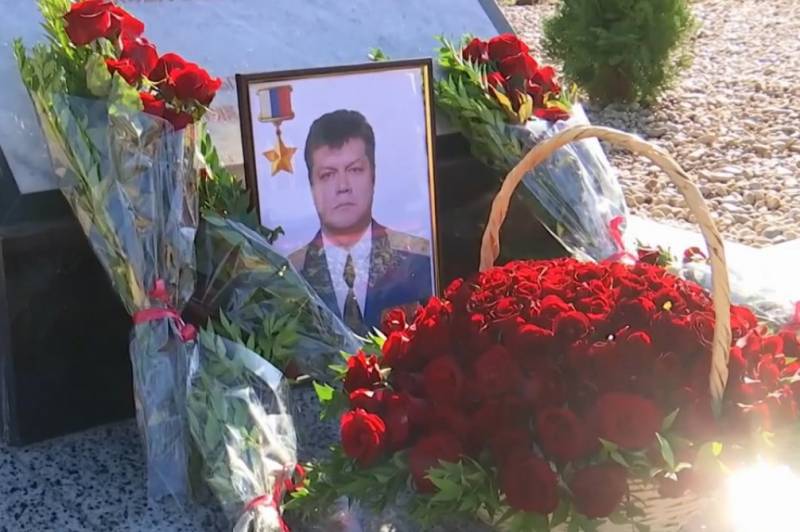 In honor of the tragic event that took place five years ago in Syria, a memorial sign to the Hero of Russia, Su-24 bomber pilot Oleg Peshkov, was unveiled at the Khmeimim airbase. He died in the skies of this Middle Eastern country in the line of duty.
Several federal media reported today how the memory of the deceased Russian pilot was honored.
A memorial sign was installed in front of the hangar where the plane was located, which was piloted by Oleg Peshkov. Now the parking lot bears his name. During the ceremony in honor of the Hero of Russia, an assault link was lifted into the air.
aviation
.
The ceremony began at exactly 9:45 am, exactly at the same time that the pilot took off on his last mission.
Five years ago, Oleg Peshkov's plane was shot down in northern Syria by a Turkish fighter jet. And although the Russian pilot managed to eject, he was shot from the ground by militants of one of the radical armed formations. Navigator Konstantin Murakhtin was more fortunate - he was rescued by the arrived detachment. He was evacuated by members of the search and rescue operation. During the operation, the sailor Alexander Pozynich was mortally wounded.
Oleg Peshkov was an experienced pilot of the highest class, a sniper pilot with about two thousand flight hours behind him. He received the title of Hero of Russia posthumously.