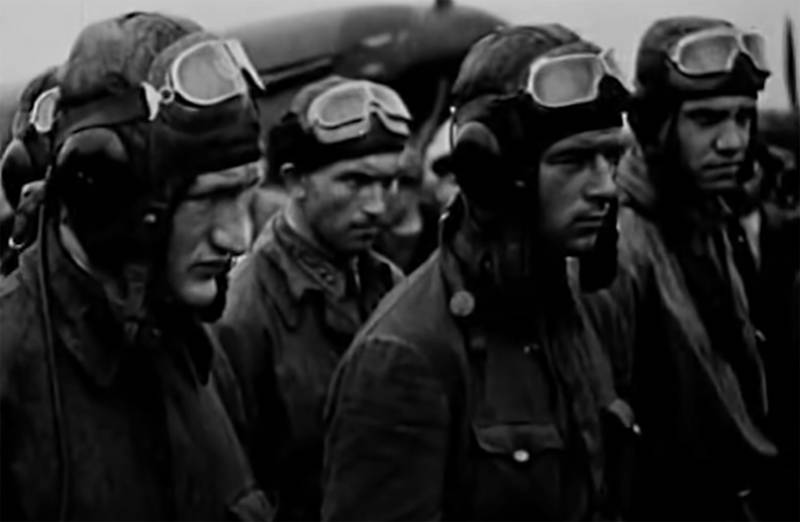 When it comes to the Great Patriotic War, the media space usually talks about exploits, heroic episodes of defense and offensive, about those whose names have been heard for many years. But the fact that the Great Victory was forged not only by individual heroic deeds is also quite natural. Even what was considered an ordinary routine made a significant contribution to the common cause: someone stood at the machine in the rear, someone brought ammunition to the front line in "lorries" or carts, someone formed parcels for soldiers to the front.
A huge contribution to the approach of Victory was also played by servicemen, without whose labor there would be no feats of outstanding Soviet pilots, there would be no air rams, the destruction of columns of enemy equipment, headquarters and important infrastructure. it
aviation
techniques.
One of them was Sergei Malinin. Like many young men of that time, he dreamed of becoming a pilot. But fate decreed otherwise. He was preparing the Boston bombers for departure.
From the story:
I was drafted into the army voluntarily. Came on December 26, 42, to the military enlistment office. I say: just send the summons. If my mother finds out that I went voluntarily, she won't let me into the army ...
Sergei Malinin talks about servicing American bombers supplied to the USSR under lend-lease.
There was everything in the war ...
On the channel of Dmitry Puchkov, Sergei Petrovich's story about the "Chassi" liqueur, an alcohol-glycerin mixture, which was used at the "Bostons", is also presented.
By the way, this "liqueur" was also mentioned in Soviet cinema. Then some of the viewers thought that these were the stories of filmmakers. And "liquor" was a drink, to put it mildly, unhealthy. According to the recollections of the aircraft mechanic, among his colleagues there were also those who, after taking this mixture, at best ended up in a hospital bed, and at worst ... For most, these examples became a serious lesson for the future.