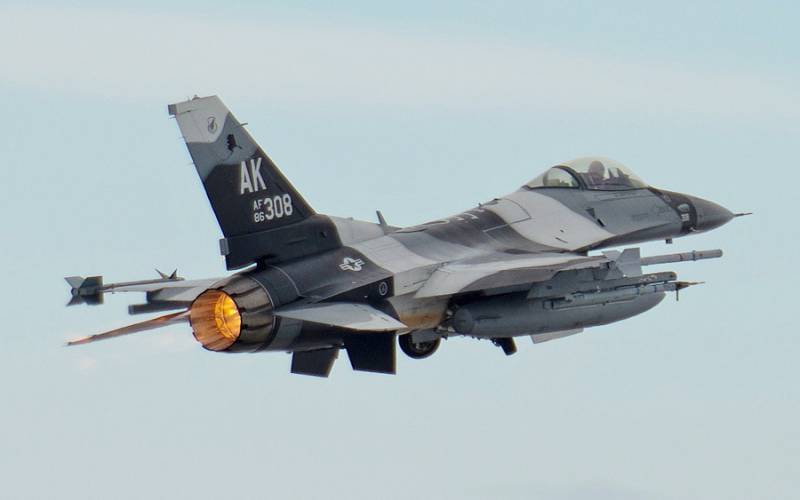 American fourth-generation fighters will be armed with a self-defense laser system to destroy air-to-air and surface-to-air missiles. According to Popular Mechanics, the new system is due to enter service in the mid-2020s.
Laser systems developed as part of the Self-Protect High Energy Laser Demonstrator (SHiELD) project should receive the F-15E, F-15C, F-15EX Eagle and F-16 Fighting Falcon of the US Air Force, as well as, possibly, the A-10C Thunderbolt attack aircraft II. Aircraft of the fifth generation F-22 and F-35 will not be equipped with this system, so as not to harm the Stealth system installed on them.
The main task of the new system is to destroy enemy missiles approaching the aircraft with a laser. The power of the laser, controlled using artificial intelligence (AI) systems, should be tens of kilowatts, and the main difficulty in using it may be "atmospheric disturbances" such as smoke or high air humidity.
The United States Air Force intends to deploy laser systems
weapons
on fighters by the mid-2020s. Service relies on defense contractor (Lockheed Martin) SHiELD laser system - a laser that will protect fighters from approaching missiles
- writes the edition.
For our part, we note that at the beginning of May last year, the US Air Force press service announced the first successful tests of a prototype of a laser installation being developed as part of the Self-Protect High Energy Laser Demonstrator (SHiELD) project.
Reportedly, the tests took place at the White Sands test site in the state of New Mexico. The laser-tested on the ground was able to shoot down several missiles. The military recognized the tests as successful and announced the imminent continuation of the tests of the prototype, but already in the air. According to the plans of the developers of the system, air tests are scheduled for 2021 year.
Northrop Grumman and Lockheed Martin corporations carried out work in this direction. Apparently, the US Air Force chose Lockheed Martin as the final contractor.
Work within the framework of the Self-Protect High Energy Laser Demonstrator (SHiELD) program started after the US Air Force command considered the existing aircraft protection means insufficient and proposed to develop laser systems for the destruction of attacking aircraft in addition to the existing electronic warfare systems and heat traps. missiles.