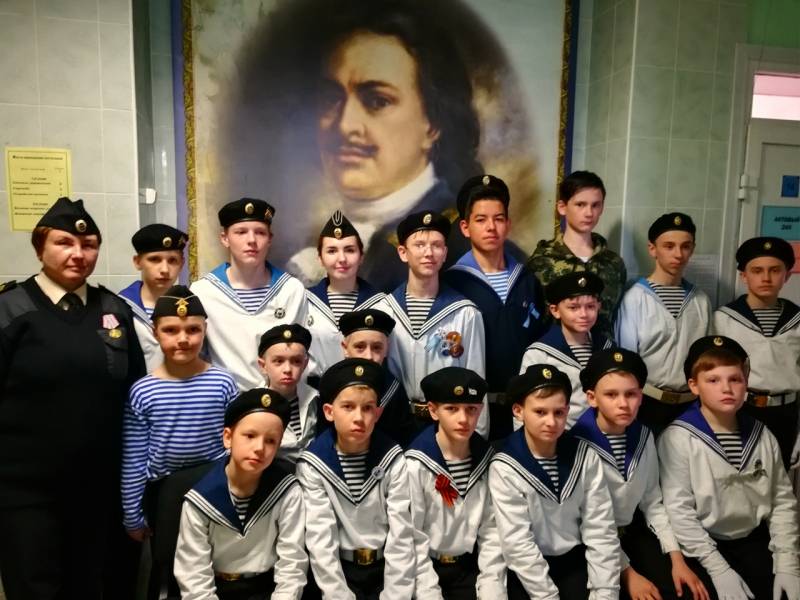 Russia needs frigate "Admiral Spiridov"
There is in Pereslavl-Zalessky, where Peter the Great began to master the naval business, a unique military-patriotic club "Sailors Spiridov". He is already 28 years old. For the last twelve years, Irina Leonidovna Konopleva has been its permanent leader.
Boys and girls from all over the city and its environs come and come to the club to learn the skill of naval art and learn the basics of applied military sports. They knit sea knots, learn the art of boat rowing, raising sails, accurate shooting from an air rifle and a Baikal pistol, assembling and disassembling a Kalashnikov assault rifle, throwing knives and sapper shovels.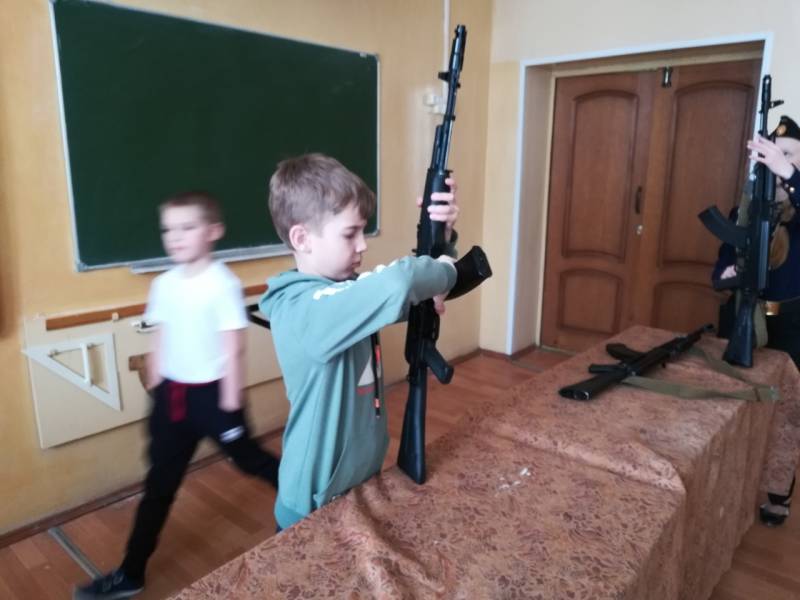 And they also simply temper themselves, become courageous and hardy - real genuine patriots of Russia. Because the idol for young sailors is Admiral Grigory Andreevich Spiridov.
Future admiral
fleet
Russian, like them, from childhood he brought up in himself all those unique qualities that he needed in battles with enemies. This helped him to win a glorious victory in the famous battle with the Turkish enemy in the Chesme Bay, which glorified the Russian sailors and the Russian fleet for centuries.
More recently, the club learned that the Russian Navy wants to establish patronage work with naval clubs. For this (in addition to all data about the organization), the questionnaire required the name of a military vessel or a naval educational institution with which young sailors would interact in the future.
Here Irina Leonidovna was puzzled, remembering how the day before her daughter Maria (a graduate of the club and currently a student of the marine college) asked:
"Is there a frigate named Admiral Spiridov among Russian warships?"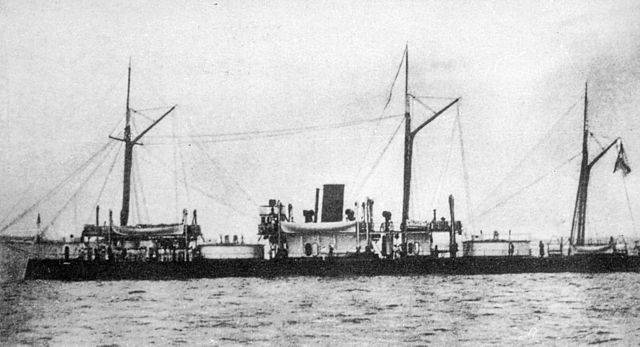 And then Konoplyova senior had to answer:
"No. There used to be one armored turret frigate in Russia that defended Kronstadt with that name. It was built at the end of the XNUMXth century and was scrapped long ago. Then they laid down a light cruiser at the Putilov shipyard in St. Petersburg. But the revolution broke out. And the ship was converted into a tanker with a completely different name - "Grozneft".
"Is it possible that over all these years no ship in Russia was lucky enough to acquire the name of Admiral Spiridov, who once drowned the entire Turkish fleet in a sea battle?"
- Maria insisted.
In the article "To frigate" Admiral Spiridov "- to be, but ..." Alexander Vitko clearly stated a possible answer to Maria:
"No. And, apparently, it will be so for many years. Alas, at the Military Council of the Navy, all the valid names of the surface ships under construction are scheduled until 2033. "
Maybe, of course, hope will flash, but it will be some kind of miracle ...
There is something to think about. After all, I so wanted the young sailors to step on the deck of a warship, proudly bearing the name of this illustrious admiral.
However, there is no such frigate in the Russian navy. Although during the naval parade in St. Petersburg in 2020, the name of Admiral Grigory Spiridov sounded first.
A friend from Kaliningrad recently called me and boasted that he had bought a good yacht, but he just doesn't know what name to give it. Without thinking twice, I suggested that he name the yacht "Admiral Spiridov".
And he immediately agreed. After all, the name of such a famous naval commander can only be proud of.
But for some reason they forgot about it in the high offices of the Ministry of Defense and the Main Command of the Russian Navy?
Do you know Admiral Spiridov?
Yes, it seems, they really forgot, and not only in the offices. Once, after the Victory Parade, a descendant of Admiral Valery Stegnin, who worked as a driver on buses carrying parade participants, told me the following:
- We had a little respite, - he was amazed, - in the cabin I have passengers - military officers and sailors, and I take it and ask:
- Do you know Admiral Spiridov?
There was an oppressive silence before one of them asked an unexpected question:
- You tell me, who is it, when and where did he serve?
It turns out that we do not know
history
the Russian state. Like those Ivans who do not remember kinship ...
As for the pupils of the "Sailors Spiridova" club, Irina Leonidovna is pleased with them. Those who have already graduated are confidently walking along the path of life. And today, for the most part, they have become successful people.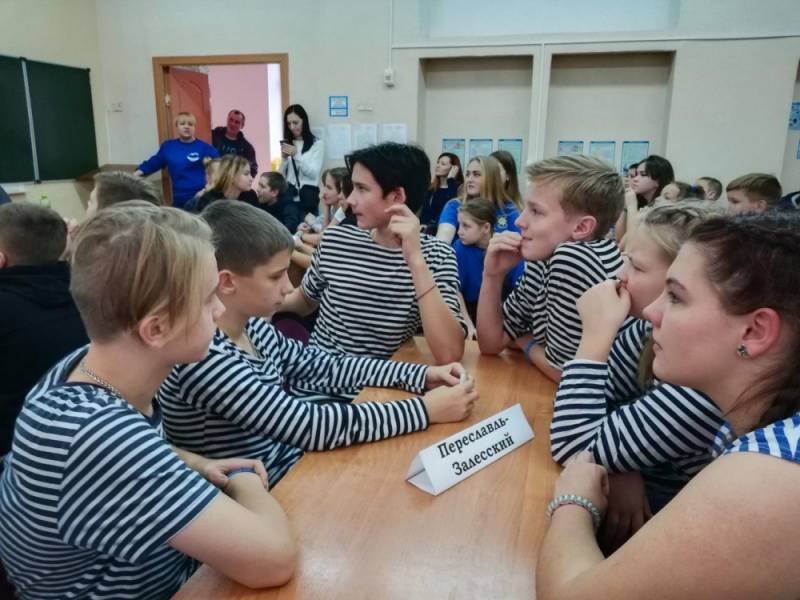 Snezhana Shuvalova, Artyom Chizhov and Nikita Zizin are cadets of the Rybinsk River School. Evgeny Matveev is a student at the Police College in Yaroslavl. Maria Konopleva is a college student at the Moscow State Academy of Water Transport and receives a scholarship named after Admiral Fyodor Ushakov. Yegor Selekhov studies in Moscow at the FSB College. Mikhail Shatalov and Ilya Putintsev, future commanders-defenders of the Fatherland, are learning the military profession at the Serpukhov military school.
But every year fewer and fewer girls and boys come to the club. The transfer of the organization's activities to a commercial basis has an effect, now parents have to pay for each stay of the cabin boy in the classroom. Where can they get this money with small salaries in a small old town.
So the children sit at home or just hang out wherever they go. And nobody cares about this. The state turns a blind eye to the activities of such clubs, the heads of local officials are busy with their work, only Irina Leonidovna herself is busy with everything. However, parents and acquaintances are also running around in various instances, knocking out funds somewhere. But those more simply sympathize.
Give me your hand, I'm waiting ...
But there is something to think about. In fact, the "Sailors Spiridov" has only a magnificent water surface of Pleshcheyevo Lake and a small room for classes, given to them as a kind of donation. It's a shame to say, but the club does not have a simple ordinary boat (as such). Even a model of a Kalashnikov assault rifle has to be taken on bail.
Party members from United Russia and the Communist Party help, but only when you come to them with a request. Irina Leonidovna does not want to hear about the Liberal Democratic Party of Russia - these are the bureaucrats. And there was no firm long-term sponsor in the club.
And this is a shame, because at all competitions where "Sailors Spiridov" perform, boys and girls usually take only prize places. They were applauded by admiring fans in Sevastopol, Narva, Yaroslavl, St. Petersburg, Serpukhov and Rybinsk. More than 47 victories, medals and prizes won. Not every Russian city can boast of such pupils.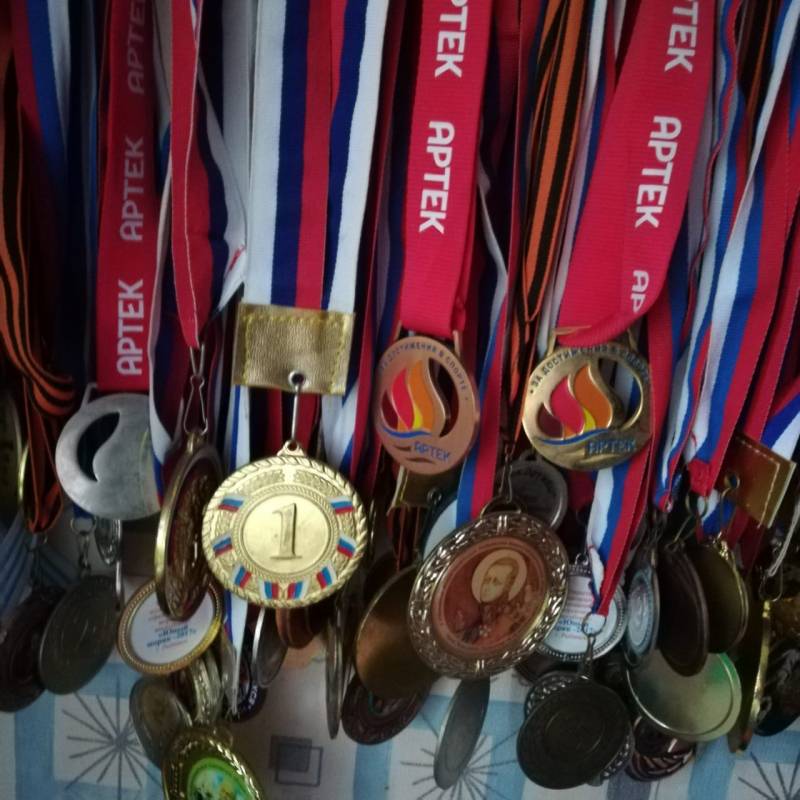 To be honest, a lot is expected from the patronage of the Russian Navy in the military-industrial complex "Sailors Spiridova". Here the chiefs will come to them, they will bring a real boat, models
weapons
, other gifts that are so necessary for conducting full-fledged classes. This year, due to the pandemic, all competitions were canceled. But it was also the case that before the next performances the Pereslavl cabin boys had to go to Narva to practice rowing skills in a boat.
As usual, boys and girls in the club are engaged on Saturdays and Sundays. Everyone knows them in Pereslavl-Zalessky, they are a kind of visiting card of the city. But the administration looks at them without much admiration. Well, there is and is, we will not interfere yet, we will also fix obstacles, we will invite you to various events, but we will help - sorry, look for sponsors yourself.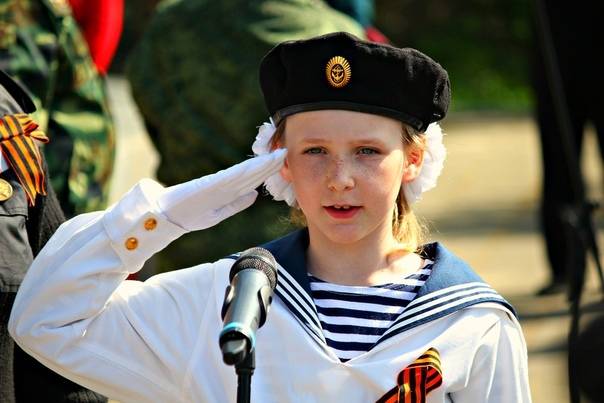 Ay, heads of the best enterprises of the city near the ancient and beautiful Pleshcheyevo Lake. How many of you will finally think about the future of the younger generation of the glorious Pereslavl?
But you really want these children to have everything, as it should be. Once in Narva I had to go to the local maritime club, where the President of Estonia himself once came to an old and shabby barn. He walked around, looked and offered to demolish everything and build a new one.
So they erected it. Yes, such that you look at everything and only admire. And who will come to the best city of the Golden Ring - Pereslavl-Zalessky and look into the club "Sailors Spiridov". And not just come in, but also extend a friendly helping hand?