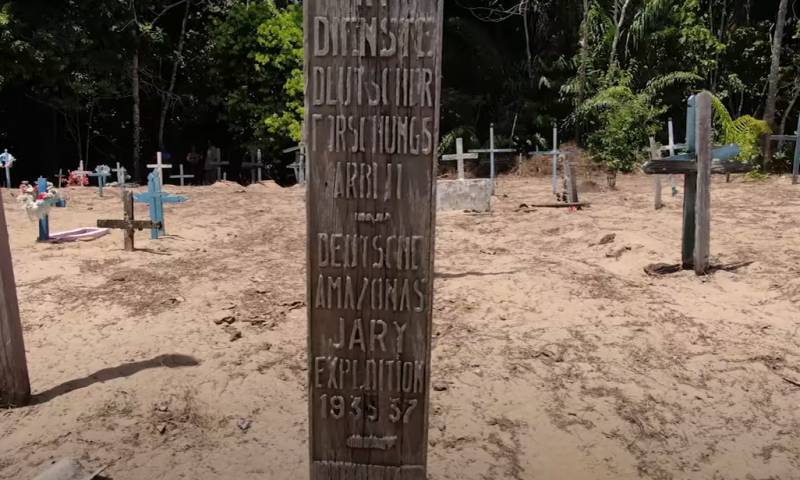 It is well known that for the Nazis one of the bases of their propaganda was the basis of the so-called "Aryan race". In order to drive ideas of exclusivity and exclusivity into the heads of ordinary Germans, a variety of methods were used. At the same time, those surrounded by Hitler were not alien to occult ideas. They also tried to bring some semblance of a scientific basis under them, for which they created a separate organ - "Ahnenerbe" (literally - "heritage of ancestors").
This is the structure that was designed to deal with
history
Germanic civilization. She was engaged in a very peculiar way.
Employees of "Ahnenerbe" tried to implement the most incredible projects, including the search for ancient artifacts. Over time, the structure became larger and larger, requiring more and more funding. At the final stage of World War II, Ahnenerbe turned into a gigantic bureaucratic apparatus. The tasks of this body even began to include the creation of "
weapons
retaliation. "
Over the 10 years of the organization's existence, she has equipped expeditions to various parts of the world. The expedition of the Ahnenerbe detachments to Tibet is heard. But the organization had other directions and projects to study.
One of these projects concerned the study of South America. In 1939 and 1942, expeditions were to go to Bolivia and Paraguay. But major "sorties" did not take place. But among the German archives there is information about the Nazis visiting the forests of the Amazon. This is an extremely little known expedition. What were the Nazi "scientists" looking for there, why did they go across the Atlantic?
A plot about this on the Drive life channel: