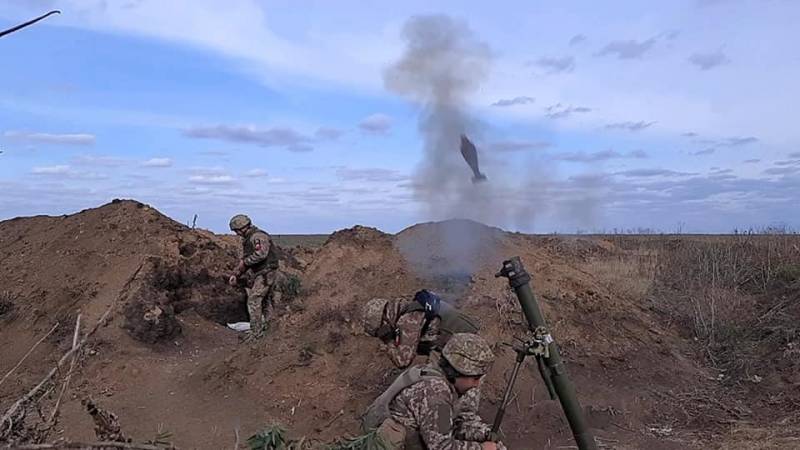 There are reports from Donbass about a sharp aggravation of the conflict. According to representatives of the People's Police Department of the DPR, the Ukrainian army has intensified shelling in the Donetsk direction.
According to Eduard Basurin, in the morning, as a result of shelling from the positions of the Armed Forces of Ukraine (Armed Forces of Ukraine), two servicemen of the NM DNR were killed. Ukrainian troops fired on the area of ​​the settlement of Yasinovataya (the villages of Mineralnoye and Kashtanovoye), as well as the territory of the DFS (Donetsk filtering station). At the same time, the APU used mortars of various calibers. Due to the shelling of the DFS, its employees were forced to leave the facility and move to shelter.
It is stated that there has not been such active shelling in Donbass for a long time. In addition to mortars, the Ukrainian army also used other types
weapons
.
DNR Foreign Minister Natalya Nikonorova made a statement that if Ukrainian troops do not stop shelling the territory of the DPR, then the republican people's militia will be forced to give an "inevitable adequate response." Natalia Nikonorova called the shelling of the DPR territory from Ukrainian positions, violating the ceasefire agreement, "playing with fire."
From the statement of the head of the Ministry of Foreign Affairs of the republic, who reported on a sharp exacerbation of the situation:
It's playing with fire. And it will lead to an inevitable adequate response if the armed formations of Ukraine do not stop shelling our territory.
According to Natalia Nikonorova, the DPR troops will be forced to return fire - fire to suppress enemy firing points.