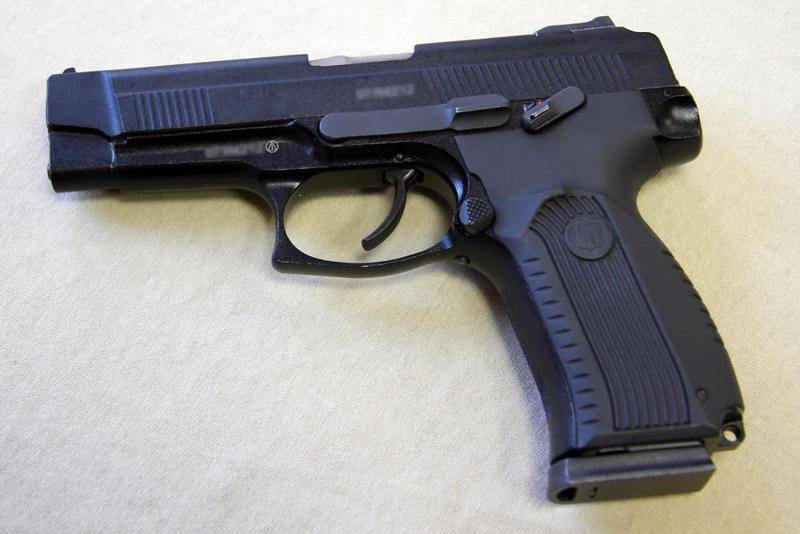 The first batch of Yarygin pistols "PYa Grach" entered service with the combined arms army of the Eastern Military District, stationed in the Amur region. The press service of the district reports.
According to the report, the latest modification of the Grach pistols will enter the arsenal of the reconnaissance units. amount
weapons
in the received batch is not reported.
"Rook" allows the use of armor-piercing cartridges, which ensures the defeat of targets protected by reinforced body armor. The weapon is especially valuable for reconnaissance units in the case of close combat
- said in a statement.
The gun of Yarygin "Grach" is a semi-automatic self-loading pistol made in Russia. Developed by a team of designers under the leadership of V. A. Yarygin, mass production mastered at the Izhevsk Mechanical Plant. Automation works according to the use of recoil in the short course of the trunk. Used for shooting cartridge caliber 9X19 mm, magazine capacity - 18 cartridges. Double action fuse that allows you to equally use the gun to both right-handers and left-handers. There is an attachment for a rifle tactical flashlight.
Weapon length: 190 mm, Barrel length: 114 mm, Weapon height: 140 mm, Weapon width: 38 mm, Unloaded weight: 950 g.
A pistol named "9-mm Yarygin pistol" (PYa), it was adopted by the Russian Armed Forces in 2003, began to enter the troops in small batches in 2012, replacing the "PM" in the troops - the Makarov pistol, adopted in 1951 ... The Western military district was the first to receive the pistol "Rook".