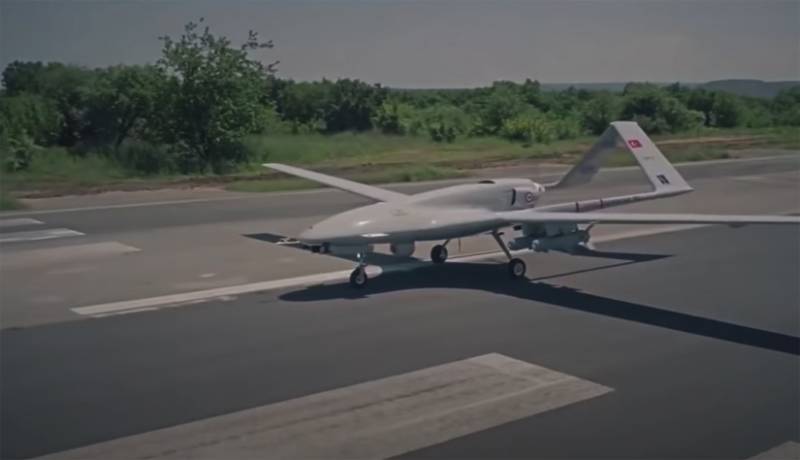 Turkey reacted to the actual sanctions imposed against its military-industrial complex by a number of Western countries.
Recall that such sanctions were not only the refusal of the United States to transfer previously contracted F-35 fighters to Ankara, but also the prohibition of Canada and other states to supply to Turkey
aviation
engines. In particular, we are talking about the ban on the supply of engines for the Bayraktar TB2 strike drones to Turkey.
Canada stated that "the use of attack drones by Turkey often goes beyond the framework of agreements in the NATO format." The use of "Bayraktars" in the Karabakh conflict was cited as an example.
In Turkey, they reacted rather harshly to such statements. Ankara said that if individual countries and companies are not going to fulfill contractual obligations, then in this case Turkey will switch to its own production of the necessary equipment and technology. At the same time, Western countries were accused of a policy of double standards. For example, it is indicated that there are countries in NATO that conduct military operations without coordination with other members of the North Atlantic Alliance.
Turkish Aerospace Industries representatives report that their company is ready for import substitution. In particular, the production of Turkish aircraft engines for the aforementioned unmanned aircraft will be carried out at TAI's facilities.
Turkish sources note that the UAVs with their own (Turkish) engines will receive a new designation - "Bayraktar TB3". It is noted that these will be medium-altitude multipurpose drones, which will have an increase in flight duration. This will be the Turkish response to the ban on foreign companies from supplying engines for UAVs to Ankara.