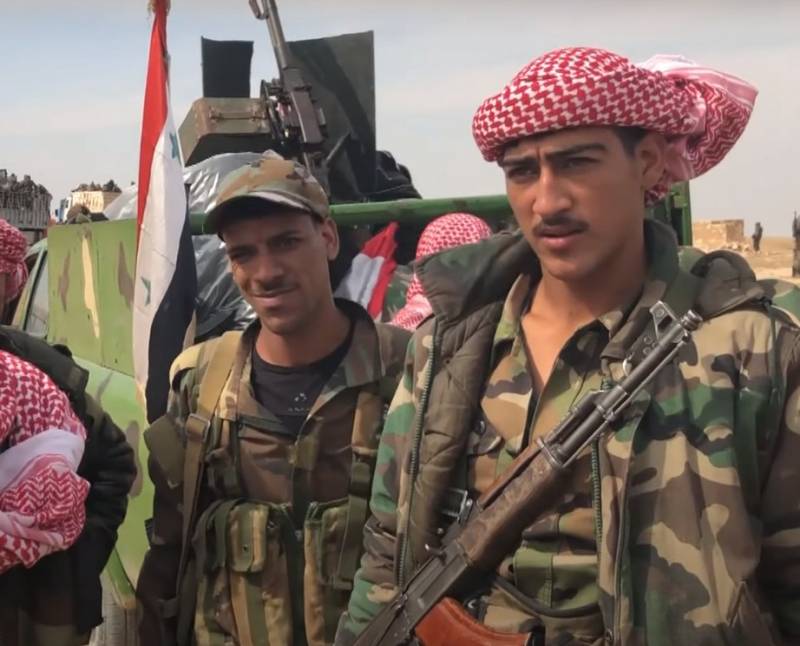 In Syria, government forces continue to push against pro-Turkish formations in the province of Idlib. The attack by the Russian Aerospace Forces was followed by strikes on the positions of the militants from the Syrian Arab Army.
In the province of Latakia, pro-Turkish formations tried to attack areas controlled by government forces. Also, 39 attacks were recorded from the positions of the Dzhebhat al-Nusra terrorist group (* banned on the territory of the Russian Federation). However, the attack was repulsed, and in response to the attacks from the militants, the SAA switched to a powerful counterattack in Idlib, Aleppo and Latakia.
According to Al-Masdar News, the situation is steadily getting worse as both sides intensified their attacks in the past few hours. At the same time, the information of the militants about the losses in the ranks of the Syrian Arab army turned out to be fake. The militants' missiles did not cause significant damage to the government forces, but the response of the units loyal to Bashar al-Assad was much more devastating.
A powerful attack on Monday by the Russian Aerospace Forces on a training camp belonging to the Turkish-backed group Failak al-Sham also played a role. The militants "enlightened" what it means when the Russian military
aviation
... For government troops, the attacks of the Russian Aerospace Forces on the militant camp had, apparently, an inspiring effect.
Due to the recent circumstances, the pro-Turkish formations in Idlib are preparing for a new round of escalation of the conflict. Most likely, for this purpose, the leaders of various groups will try to create a single command center that will allow coordinating the actions of disparate formations in their opposition to the Syrian government forces. Indeed, in the past, it was the fragmentation of the militants that often hindered them in clashes with the Syrian Arab army.
Thus, HTSh * and the so-called Syrian Free Army are calling on the Ahrar al-Sham * grouping to join the militants' unified military body. At the same time, there is a "cleansing" of unwanted militant leaders who are too intractable or for some other reason do not fit into the united militant alliance being formed.
It should be noted that at the same time the Russian military police continue to patrol with the Turkish military in Aleppo. According to a number of Arab sources, in Idlib, joint patrolling has practically ceased, since it has not reached its original goal. Moreover, it is increasingly difficult for Russia and Turkey to come to an agreement with each other, especially against the background of Ankara's intervention in the conflict in Nagorno-Karabakh.
We also present a map of hostilities in Syria, which shows the positions of government troops, pro-Turkish formations, the routes of Russian-Turkish patrols.