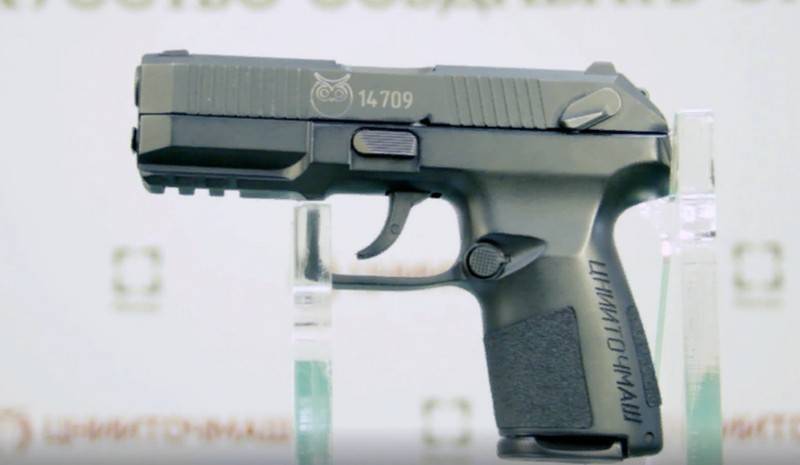 The new Poloz pistol developed at TsNIITOCHMASH, intended for operative or concealed carrying by employees of the Ministry of Internal Affairs and the National Guard, received the official name - "compact self-loading pistol" and the designation RG120-2. This was reported by the press service of the Central Research Institute.
As previously reported, the Institute's specialists have developed a whole line of pistols: 9x21-mm self-loading army pistol 6P72 "Boa", 9x19 mm police pistol RG120-2 "Poloz" and sports pistol RG9 "Aspid" 19X120 mm.
As stated in TsNIITOCHMASH, "Aspid" and "Poloz" are a "practical copy" of the "Boa", redesigned for a weaker cartridge.
Complete interchangeability. For example, if the frame of the 9x21-mm "Boa" is supplemented with a small handle, a short bolt, a barrel and a magazine, you will get a 9x19-mm compact "Runner". If you replace the barrel, magazine and grip, a 9x19-mm sports "Aspid" will be released
- explained the leading design engineer of the department for the development of small arms of the institute, Ivan Kozlov, adding that there are still differences.
The new compact self-loading pistol RG120-2 "Poloz" has a caliber of 9x19 mm. It is more compact and lighter than standard army samples and is designed for concealed carry by police officers and the National Guard. The declared firing range is 50 meters, standard pistol cartridges and cartridges with a 9x19 mm caliber steel core bullet are used for firing. Magazine capacity - 15 or 18 rounds. Resource
weapons
- not less than 10 shots. It is declared that the weapon remains operational in the range from -000 to +50 ° C.
"Poloz" was first shown at the military forum "Army-2020" both statically and dynamically. Shooting from a new pistol was organized in the Patriot Park.