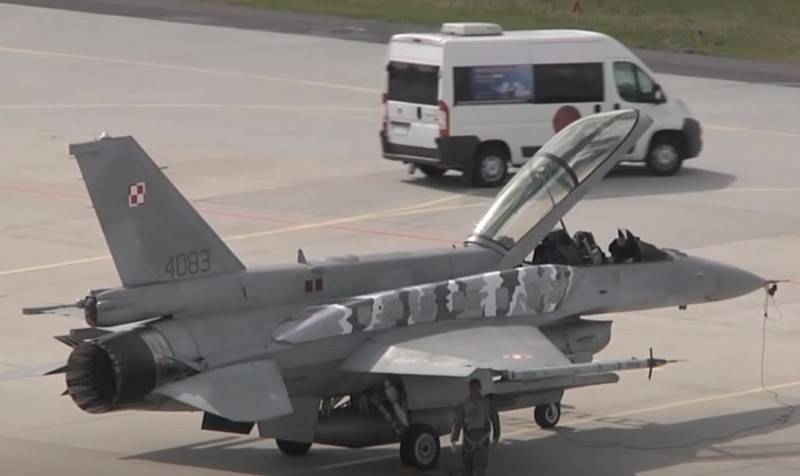 Ukraine could use the experience of Poland and update its
aviation
park by purchasing American F-16 fighters. This was stated in an interview with RBC-Ukraine by the commander of the Air Force of the Armed Forces of Ukraine, Colonel-General Sergei Drozdov.
According to Drozdov, the aircraft fleet of the Armed Forces of Ukraine needs to be updated. Currently, the Air Force is armed with aircraft produced in the period from 1968 to 1991, there are no new aircraft.
During the independence of Ukraine, we have not received a single military aircraft
- He said.
According to Drozdov, Ukraine is unlikely to be able to create its own multi-functional fighter, since it takes at least 10 years and $ 10 billion to create a prototype alone, as well as the corresponding scientific base, production and experience that Ukraine does not have.
The only way out for the Commander-in-Chief of the Armed Forces of the Ukrainian Armed Forces is to purchase aircraft from "partner countries." At the same time, I would like to purchase something like the F-35, but this is unlikely, since even Poland, which is a NATO member for a long time, has only now been able to start negotiations on the purchase of fifth generation fighters. Ukraine is not even a NATO member yet.
We are talking about the only type of multipurpose fighter that would subsequently replace all types of Soviet-style combat aviation: fighters, attack aircraft, bombers. Of course, the Air Force would also like to have modern technology, like the American F-35, our pilots would dream of flying on such aircraft
- said Drozdov.
As a way out, the commander nevertheless suggests using the experience of Poland, which, along with the Soviet MiG-29s, purchased American F-16s.
(...) the Poles went exactly this way, when they have F-29s along with the MiG-16. Such an experience of Poland would be the most acceptable for us too: to receive a squadron of fighters and put it into service with one of the tactical aviation brigades of the Air Force
- he added.