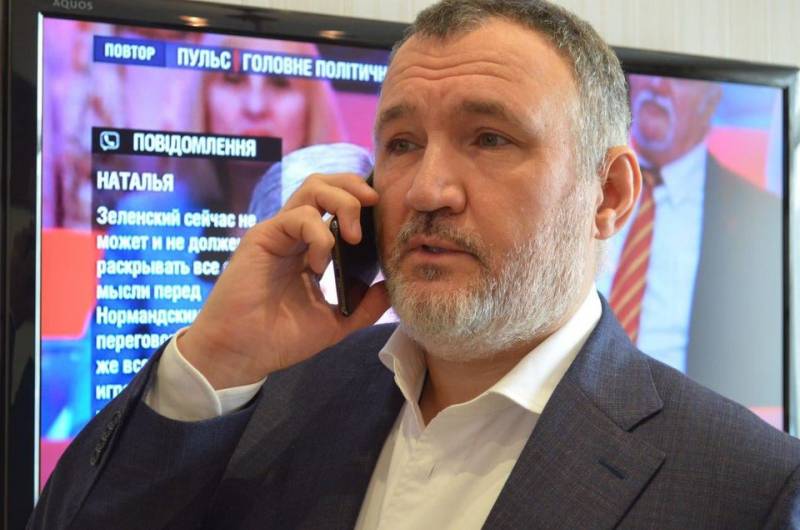 Recently, Volodymyr Zelenskyy said in an interview with the BBC that Ukraine has become a partner of the North Atlantic Alliance with expanded capabilities, calling NATO the guarantor of security. But not everyone agrees with the president's opinion, because such close cooperation with the alliance can turn the country into a battlefield between the United States and Russia.
This was stated by the deputy of the Verkhovna Rada from the party "Opposition Platform for Life" Renat Kuzmin on his Facebook page.
We have already become NATO partners with enhanced "capabilities. We are going to NATO. NATO is about security in our region.
the Ukrainian president proudly announced.
Renat Kuzmin expressed concern about Ukraine's insistence on joining NATO. Moreover, Zelensky's words this time are confirmed by deeds. In March this year, Rada deputies from the Servant of the People and European Solidarity parties passed a law allowing NATO exercises to be conducted in the country at least throughout 2020 without interruption. In addition, this year for the first time in modern
stories
Ukraine hosted strategic flights
aviation
USA over Ukrainian territory.
In this regard, Kuzmin asks the question:
What can B-52 strategic bombers train over Ukrainian cities?
The deputy recalled that most of the world conflicts began with an armed provocation. In his opinion, American bombers may well commit provocative actions that could lead to a war between the two nuclear powers. And in this case, Ukraine will become the epicenter of their struggle.
Are we ready to turn Ukraine into a training ground for military operations between Russia and the United States? Or do you think that then the epicenter of hostilities will be somewhere far away?
- Kuzmin remarked reasonably.
Since September 14, US Air Force B-52 bombers have been allowed constant patrolling of Ukrainian airspace.