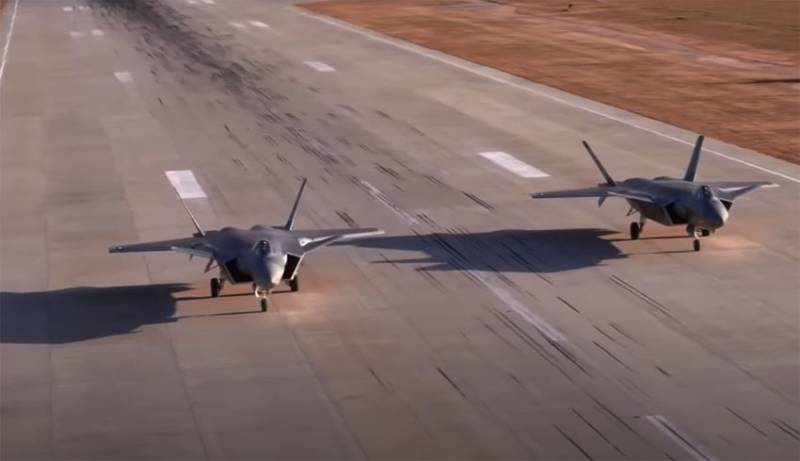 Indian media publishes materials that examine the degree of threat from the Chinese fifth generation J-20 fighters. One of the Indian experts looking at this topic is Srinjoy Choudhury.
Traditionally for many Indian experts - without providing specific technical and technological justifications (and this is what Chinese experts are guilty of) - Chowdhury writes that the PLA J-20 fighters "do not have a high enough level of stealth to allow them to remain unnoticed by ground-based air defense radars. and
aviation
India. "
Indian expert:
It may not turn out to be at all the stealth in its level, which should be characterized by modern requirements. The J-20's stealth deficiencies will allow Indian air defense to catch their breath - it is quite easy to track Chinese aircraft in the air.
The Indian press indicates that the PLA Air Force J-20 fighters have already twice been detected by the radars of the Su-30MKI aircraft of the Indian Air Force.
Srinjoy Chowdhury:
One of the obstacles to the J-20's stealth is the Russian Al-31F engines.
It is added that during the afterburner the aircraft "consumes a huge amount of fuel, which reduces its range, while making it visible to radars."
As a result, the Indian observer sums up:
The J-20 is a challenge from the PLA for the Rafale fighters acquired by the Indian Air Force, but it has drawbacks that the Indian air defense system can exploit.