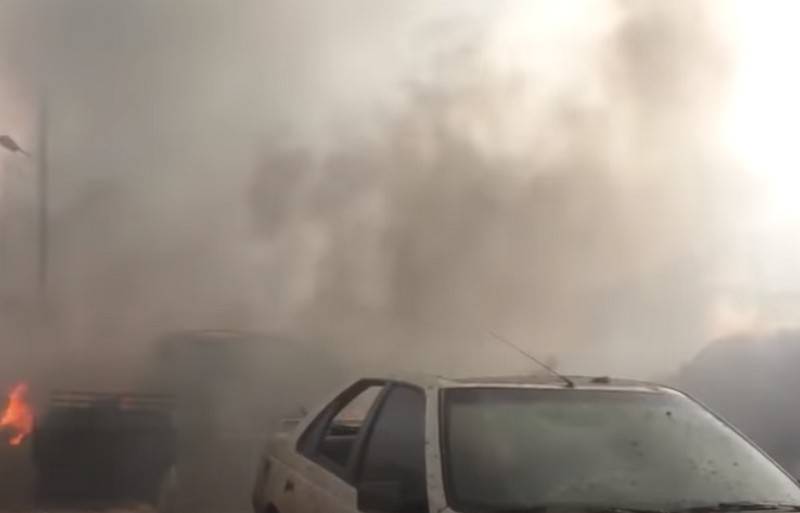 In the Syrian province of Idlib, four militants were killed during the preparation of another provocation using chemicals. According to the Russian Center for the Reconciliation of Warring Parties in Syria, the terrorists were killed when a warehouse with chemicals prepared for provocations was blown up.
According to available information, on October 11, in the area of ​​the village of Maaret al-Ikhuan (13 km north of the city of Idlib), a depot with ammunition and chlorine-containing substances prepared by terrorists for chemical provocations was blown up
- said at a briefing the Deputy Head of the Russian Center, Rear Admiral Alexander Grinkevich.
Four militants, including citizens of the European Union and North Africa, died at the scene of the explosion. The reasons for the destruction of the warehouse are not named.
Earlier, the Russian military reported that representatives of the White Helmets organization appeared again in the Idlib de-escalation zone, which together with militants from the Tahrir al-Sham group (banned in Russia) prepared another staged shooting in order to accuse the Syrian authorities of using chemical
weapons
against the civilian population. According to available information. more than 2 tons of chlorine-containing substances were imported to the province of Idlib.
Official Damascus blames the United States, Great Britain, France, Germany, the Netherlands and Turkey for the use of toxic substances.