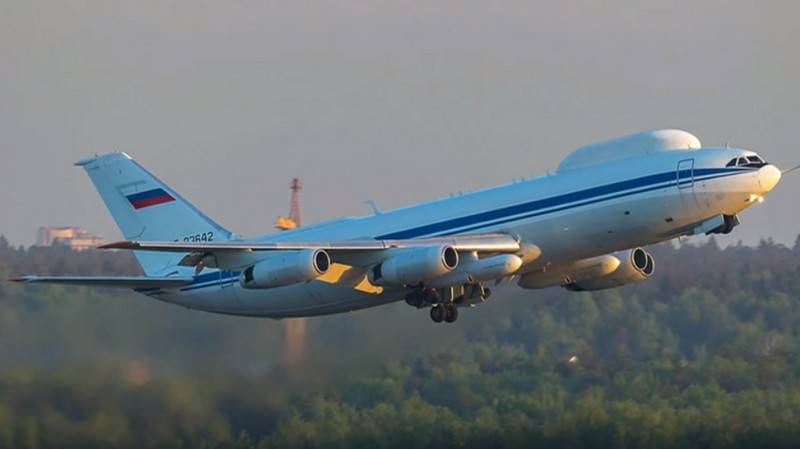 The Russian strategic command posts (VKP), also called "Doomsday aircraft", are planned to be transferred from the Il-80 to the Il-96-400M. This is reported by TASS with reference to a source in the aircraft industry.
It is planned to replace it with the Il-96-400M aircraft. This will significantly increase the time of combat duty of the air command post in the air and increase the coverage area of ​​command and control.
- the agency leads the words of the source.
The second-generation air command post based on the Il-80 was created on the basis of the Il-86 airliner. VKP are part of the system of air control posts of the Armed Forces of the Russian Federation and are designed to work in conditions of failure of ground control posts, nodes and communication lines, a rapidly changing operational situation, as well as in the case of the enemy using nuclear
weapons
. It is for this reason that planes of this type are called "Doomsday planes". There are four cars in total in Russia.
In 2019, it was reported that the second-generation air command posts (VKP) of strategic control based on the Il-80 and Il-82 would be modernized, the ROC on this topic was completed in the spring of 2019. At the same time, Deputy Defense Minister Alexei Krivoruchko said that the Aerospace Forces intend to receive modernized VKP of the second generation.
Work on the third-generation air command post was announced back in 2015 at the MAKS-2015 air show. The aircraft is being developed on the basis of the improved Il-96-400, the work is being carried out by the Nizhny Novgorod research and production enterprise "Polet", which developed the second-generation VKP. At what stage the work on the third-generation VKP is currently underway is not reported.
Note that today only the United States and Russia are armed with "Doomsday planes".