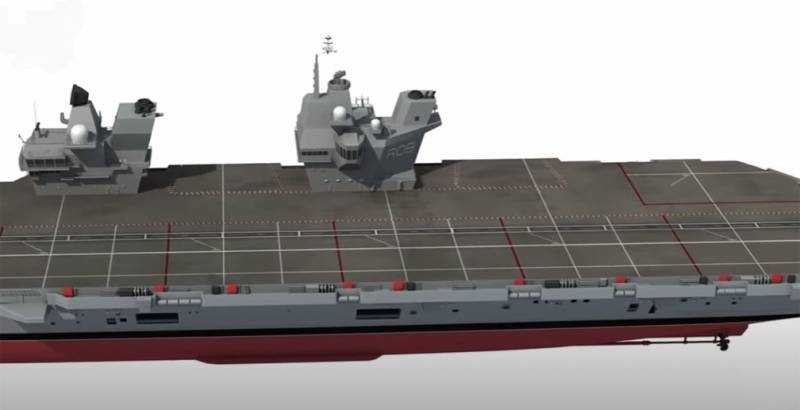 An article by Marshal was published in the press
aviation
India retired, military analyst M. Mateswarana. It is dedicated to "the growing threat to India from China."
According to the retired marshal, it is necessary to develop the Indian fleet - to build submarines and aircraft carriers.
M. Matesvaran:
A third aircraft carrier is vital for us. This need is due to the fact that China is building up its aircraft carrier fleet.
Recall that Beijing plans to form an aircraft carrier
fleet
of six aircraft carriers. Moreover, five of them will be built in the coming years (one - "Shandong" - has already been built) in the People's Republic of China itself.
M. Matesvaran:
The high cost of aircraft carriers was a major factor in the lack of enthusiasm for such ships, as other defense projects also needed funds. It should be noted and a sharp rise in the cost of modernization of the aircraft carrier Vikramaditya, as a result of which its initial price increased from 974 million dollars to 2,35 billion dollars. Together with 45 MiG-29K aircraft and additional modifications, the total price is now somewhere between $ 6 and 7 billion.
According to the retired marshal, the cost of the Vikrant aircraft carrier after its full complement will be up to $ 11 billion.
Mateswaran recalled that the third aircraft carrier of the Indian Navy - Vishal - is still at the development stage.
Indian military expert:
Its approximate price will be $ 6-8 billion, and construction will take from 10 to 14 years. And if you try to consider the F-18 and Rafale fighters as its wing, then its price will rise to $ 16-17 billion.
Nevertheless, the retired marshal believes that it is necessary to build an aircraft carrier and buy aircraft at this price in order to maintain parity with China.