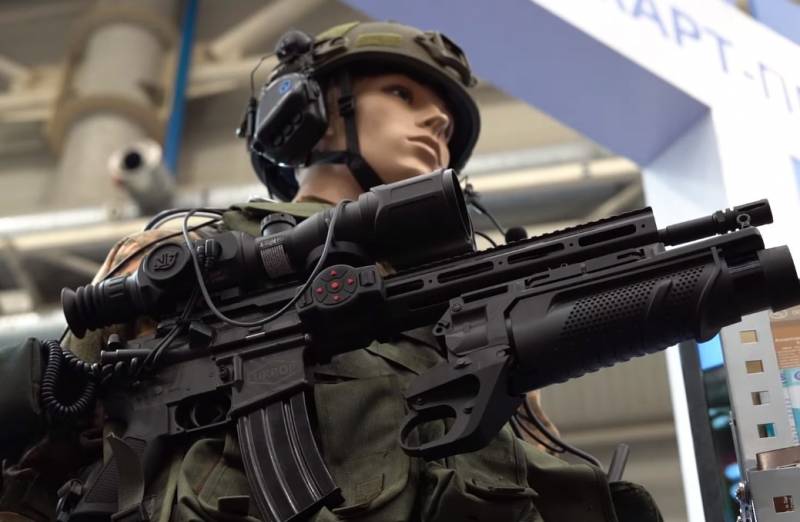 Deputy Prime Minister of Ukraine Oleg Urusky, who also holds the post of Minister for Strategic Industries, headed the delegation of the Cabinet of Ministers on October 9, which arrived in Odessa and visited the private defense enterprise Telekart-Pribor. The representatives of the Ministry of Defense were headed by Deputy Minister Alexander Mironyuk.
The press service of the enterprise informs.
During the visit, the guests were introduced to the main samples of products and the existing technological capabilities of the enterprise. The management of Telekart-Pribor presented a series of new developments, including command posts, elements of an automated command and control system and communications equipment.
In addition, the guests were presented with the outfit of the "soldier of the future". Its concept combines control systems
weapons
and battle (Battle management system). A key piece of equipment is special glasses, thanks to which the soldier is said to be able to see the location of both his own troops and the enemy's troops, and can also aim weapons at a target. At the same time, he has the ability to switch between the general picture of the operation and fire control. Each mark in the glasses is identified, that is, it has designations of objects and an indication of the distances to them.
The video says that the choice of the concept of equipment and its functionality is now being carried out.
The visit to the "Telecard-device" was carried out within the framework of the vice-premier's trip to the defense enterprises of the Odessa and Nikolaev regions.