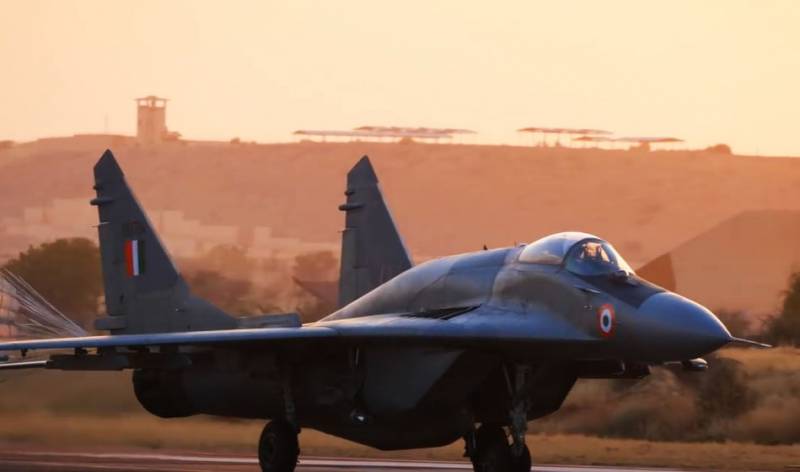 The Indian media released a material in which an interview with the country's air force pilots, Lieutenants Neha Singh and Harparab Singh, was presented. The interview was devoted to how well the pilots and equipment are prepared for the coming winter in Ladakh.
Let us remind you that Ladakh is a border area disputed between India and China. Several months ago, clashes between the military of the two countries took place in this high-mountainous region, which led to the fact that Beijing and New Delhi began to concentrate new forces and means on the approaches to Ladakh. Despite the fact that later agreements were reached on the withdrawal of troops and equipment, the parties continue to hold contingents in Ladakh "in case of a possible conflict".
Lieutenant N. Singh said in an interview that Indian pilots and aircraft "are fully prepared for the harsh winter in Ladakh." It became known that in recent weeks, the Indian Air Force has been conducting aerial patrols near the borders of China, using various helicopters and aircraft for this, including MiG-29 fighters.
Lieutenant H. Singh, pilot of the MiG-29 fighter:
The MiG-29 is perfectly ready for use in the harshest conditions. And we ourselves are ready for any surprises. Our winter rollout is complete.
It is known that for solving problems in Ladakh is used
aviation
equipment, which belongs to the Hindon airbase, located 15 km from the capital of India.
Hindon Air Base Commander:
We immediately deployed our combat capabilities to deal with any unforeseen circumstances, and we actively supported all the deployment and support requirements of the Indian Army. We have clearly demonstrated our determination, operational ability and willingness to effectively attack the enemy if the need arises.
Earlier it was reported that closer to Ladakh, the Chinese Air Force deployed its newest J-20 fighters, and then there was information about their replacement with the Su-30. In this regard, there were suggestions that the J-20 might not be ready to be based on airfields located in mountainous terrain.