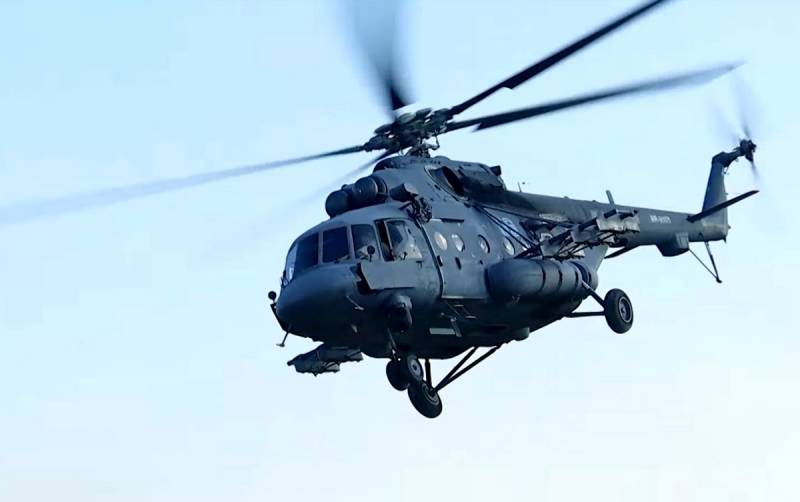 Despite the aggravation of relations between Beijing and New Delhi, Motor Sich, part of whose shares were previously acquired by companies from China, is preparing to receive a contract to overhaul the engines of the Indian Air Force Mi-17V5 helicopters.
As the edition of The Asian Age explains, the Motor Sich company located in Ukraine is one of the world's leading manufacturers of helicopter and
aviation
engines. As Reuters pointed out in August this year, Chinese investors, through Skyrizon, acquired approximately 80 percent of the company's shares using a series of commercial "seals." However, the United States put pressure on the Ukrainian judicial system so that the courts overturn the deal with the Chinese side.
Sources of The Asian Age reported that the Indian Ministry of Defense intends to repair the VK-2500-3 engines with which the Mi-17V5 rotary-wing aircraft are equipped, precisely by Motor Sich, despite the fact that the equipment was purchased from Russia. On September 28, OEC-Klimov OJSC already turned to the command of the Indian Air Force, stating that only a Russian company could repair engines. It was indicated that back in 2018, the Russian Federation revoked Motor Sich's license for servicing VK-2500 power plants.
A delegation from Russia is currently in New Delhi, seeking to conclude a contract for the repair of engines at facilities in St. Petersburg.
If India decides to repair helicopters at Motor Sich, then this will in fact be a violation of the agreement on warranty and post-warranty service.