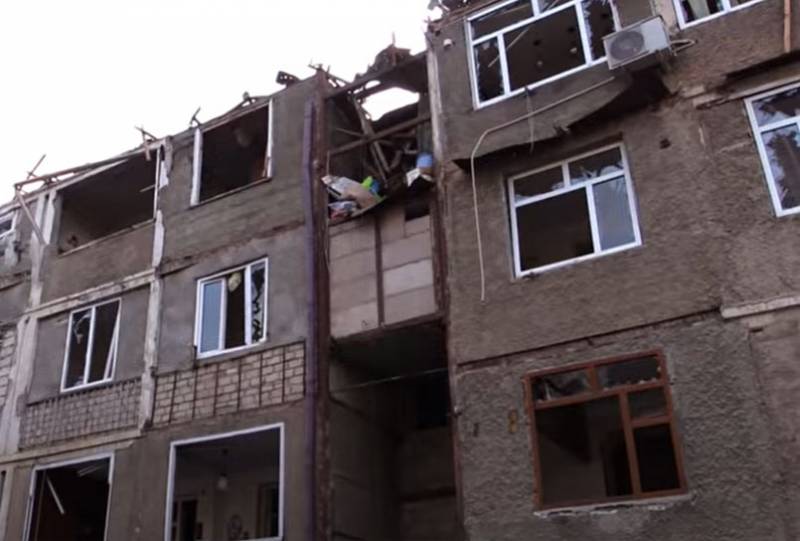 Alarming reports about ongoing fighting and shelling continue to come from Nagorno-Karabakh. At the same time, it is noted that the intensity of the open fire on the administrative center of the unrecognized NKR is only growing every day.
On Stepanakert, fire is being conducted from various weapons, including heavy ones. These are multiple launch rocket launchers, means of an unmanned strike
aviation
, barrel artillery.
The journalists at the scene say that for more than 30 hours the shelling of Stepanakert has been carried out almost continuously. At the same time, rockets are exploded already in the immediate vicinity of the city center.
Earlier it was reported that the armed forces of Azerbaijan used Israeli-made operational-tactical missile systems to shell Stepanakert and other settlements of the unrecognized republic.
Forced to hide in basements, local residents in conversations with journalists say that for Armenia and the Nagorno-Karabakh Republic Stepanakert today is "like Stalingrad for the USSR during the Great Patriotic War."
From a conversation between journalists and local residents:
The city can turn into ruins from enemy shelling. And the main thing is that if he falls, then the whole of Armenia will be under threat. For us today it is like Stalingrad.
In turn, in Azerbaijan they talk about a liberation war - a war for the "de-occupation of Azerbaijani territories". If you believe the statements of official Baku, then in a week of fighting, the troops of the republic occupied seven settlements and raised the Azerbaijani flag over them.