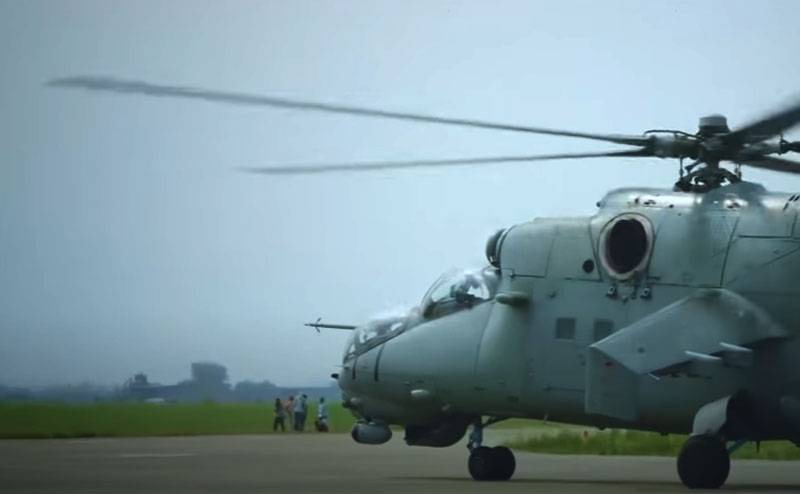 From the zone of the Armenian-Azerbaijani armed conflict, statements are received that for the first time during the acute phase of renewed clashes, one of the sides used attack helicopters. Representatives of the unrecognized Nagorno-Karabakh Republic (NKR) say that the Azerbaijani Air Force has used Mi-35M helicopters in the conflict zone.
From the summary:
Azerbaijan has started to use attack helicopters in military operations in Nagorno-Karabakh.
It is alleged that the Mi-35M of the Air Force of Azerbaijan fired on the territory of the NKR uncontrollably
aviation
rockets. Attack helicopters Mi-24 were also used.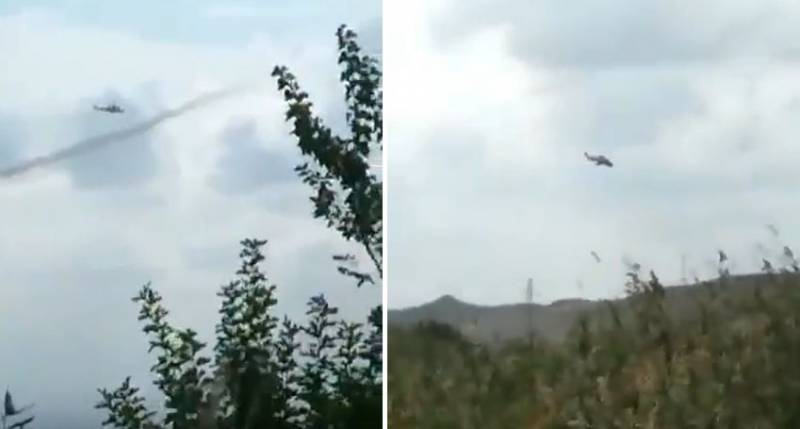 For reference: the base model for the Mi-35 is also one of the modifications of the Mi-24 - Mi-24V / VP.
According to the latest information, there are at least 20 transport-combat Mi-35Ms in the Azerbaijani Air Force today.
It is stated that the Azerbaijani army uses attack helicopters along with drones. The most frequently used UAVs of Turkish production "Bayraktar" are used in the sky.
The Mi-35M helicopter has a maximum take-off weight of 11,5 tons, a carrying capacity of 2,4 tons, a maximum flight speed of 310 km / h, a practical range of 435 km, armament: 23-mm GSh-23L air cannon, NURS, anti-tank and anti-aircraft guided missiles.