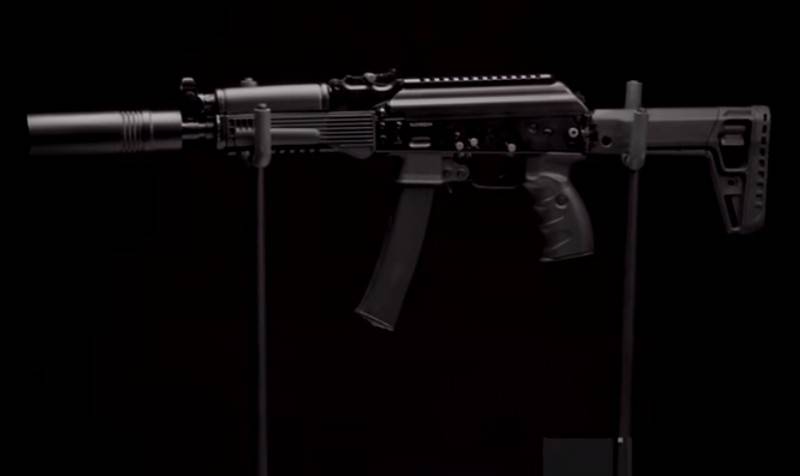 A video of a review of the new Kalashnikov PPK-20 submachine gun appeared on the Web. The Kalashnikov concern has posted a 50-second video on its YouTube channel.
The end of state tests of a new caliber submachine gun developed as part of the Vityaz-MO development work (ROC) was reported on the 20th of July this year. Submachine gun. named "PPK-20", was created on the basis of the serially produced PP "Vityaz-SN" since 2005, taking into account the remarks and shortcomings revealed during its operation.
The official name of the new
weapons
sounds like: "9 mm Kalashnikov submachine gun PPK-20".
It is stated that at the stage of development of a new submachine gun, the design and composition of the product were brought in line with the requirements of the tactical and technical assignment, the ergonomics of the PP and the equipment attached to it were improved, and a device for low-noise shooting was introduced into the composition. The reliability of the new PCB has been significantly improved compared to the base product.
The video shows the performance characteristics of the submachine gun: the length of the PPK-20 is 640-700 mm, the length of the barrel is 233 mm. Weight, according to the video - 3,65 kg (possibly equipped with a silencer). The magazine is designed for 30 rounds of 9X19 LUGER caliber.
The PPK-20 includes: a muffler, a belt with one-point and two-point fastening, a special bag for carrying magazines, related equipment and cleaning agents.