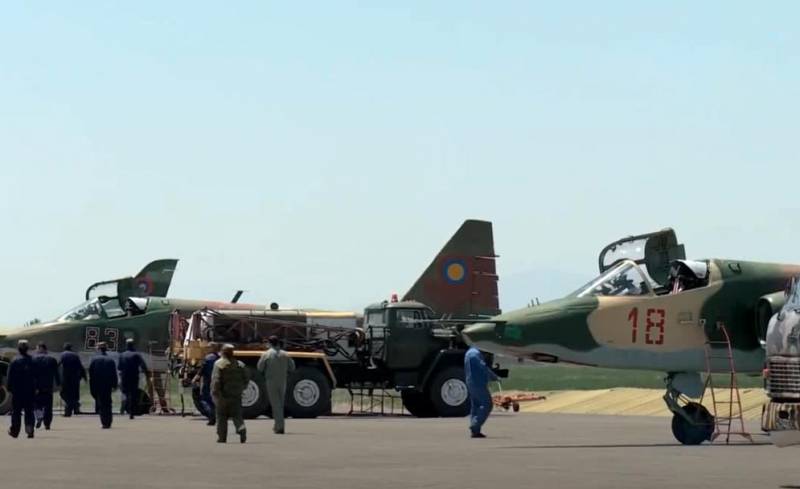 The conflicting statements of the parties to the Armenian-Azerbaijani conflict about the loss of the Armenian Air Force of the Su-25 attack aircraft continue to be published. Let us remind that on the eve the press secretary of the Ministry of Defense of Armenia stated that the F-16 fighter of the Turkish Air Force from the airspace of Azerbaijan struck the Su-25, which was in the airspace of Armenia.
After a while, statements came from Turkey that the Turkish
aviation
did not take part in hostilities. And Azerbaijani President Ilham Aliyev, in an interview with the 60 Minutes program on Russian television, said that he had no information about the strike by Turkish fighters, calling the Armenian statements a fake.
Now a statement has appeared from the assistant to the Azerbaijani president, Hikmet Hajiyev. Hajiyev stated that the statements of the Armenian side are "absurd and disinformation".
According to Ilham Aliyev's aide, two Su-25s of the Armenian Air Force took off yesterday. Further Hajiyev states:
We have evidence that both planes hit the mountain and exploded. The Armenian leadership provides citizens with false information. It would be nice if the official Yerevan reported about the second plane, as well as about the second pilot. Don't blame others for your mistakes.
Hajiyev added that Baku recommends that the Armenian side provide all the data that would explain under what circumstances both attack aircraft "collided with the mountain."
Photo of the Ministry of Defense of Armenia: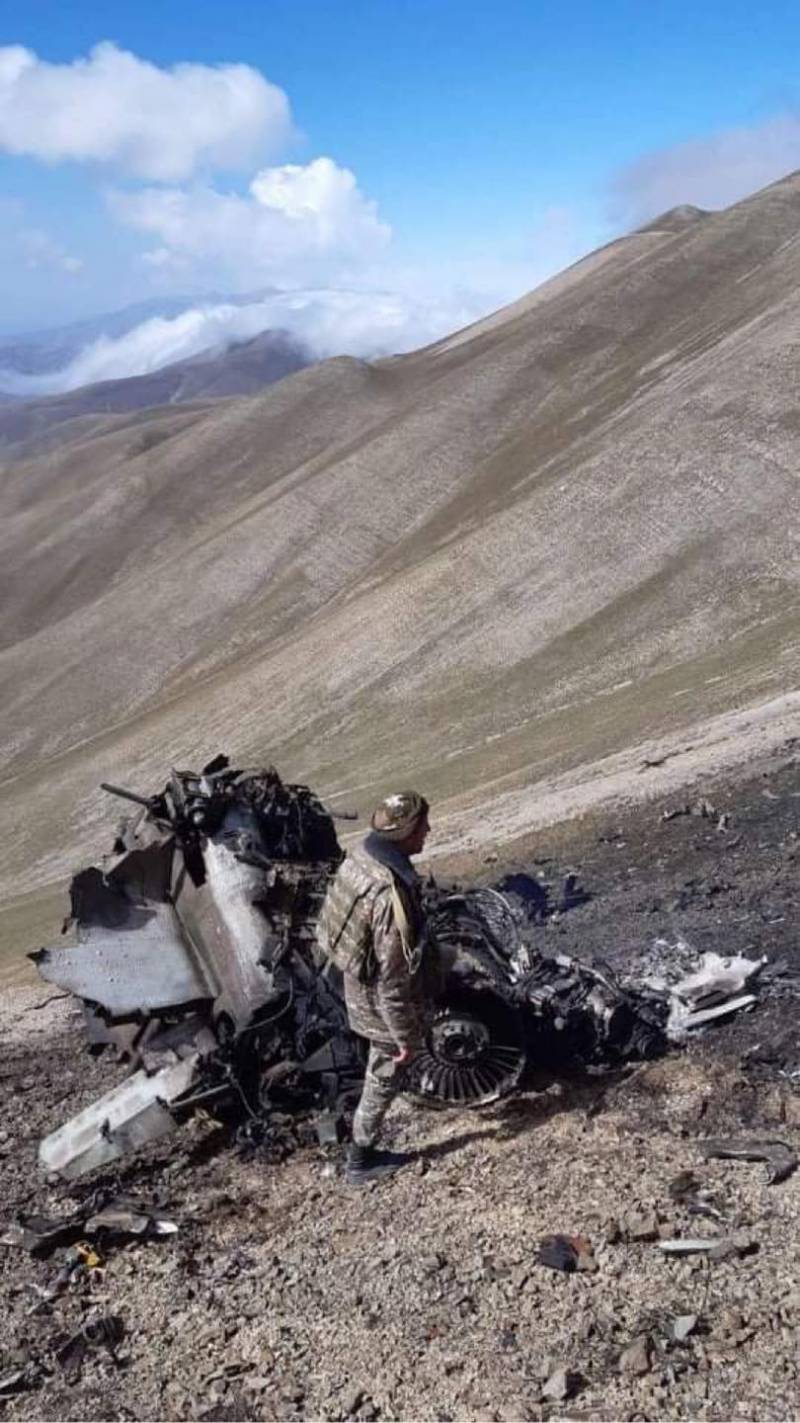 In the military department of the Republic of Armenia, the name of the pilot was named - Valery Danelin.