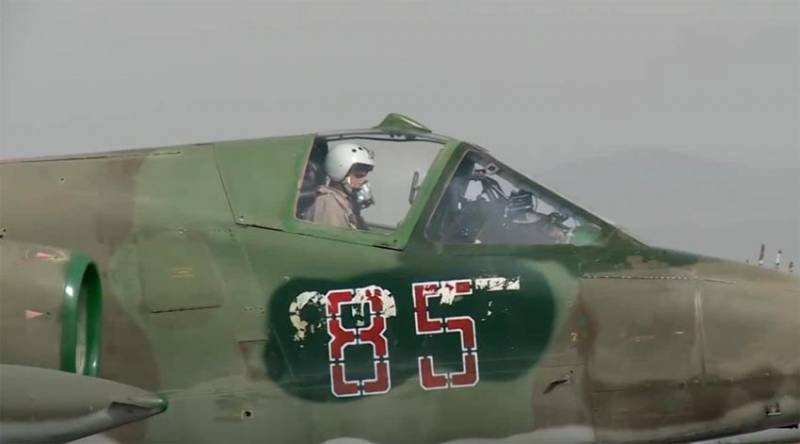 Turkish information portals, as well as the Bloomberg information service, come out with publications dedicated to the statement of the press secretary of the Ministry of Defense of the Republic of Armenia. To remind, the press secretary of the Armenian defense department stated that the F-16 fighter of the Turkish Air Force, having risen from the airfield in the Azerbaijani city of Ganja, shot down the Su-25 attack aircraft of the Armenian Air Force. The Armenian pilot, as noted in the message, had no chance to survive.
A note was published on the pages of Bloomberg with reference to the head of the communications department of the Turkish Defense Ministry, Fahrettin Altun. According to him, the Turkish
aviation
not used in a war zone. It is added that the reports of Yerevan that the Armenian Air Force plane was shot down by a Turkish fighter do not correspond to reality.
From comments to similar publications in Turkish media:
I fully admit that the Armenian air defenses themselves shot down their own plane, as happened in Iran. And now they will blame the Turkish Air Force. Let's wait a few days, and then they will be forced to admit that they lied.
Looks like a cheap propaganda move by the Armenian authorities
Earlier, the main defense department of Armenia said that a Turkish fighter attacked the Su-25 attack aircraft of the Armenian Air Force from the Azerbaijani airspace at an altitude of about 8200 m.